Bitter Sidecar rivals go head-to-head in Schleiz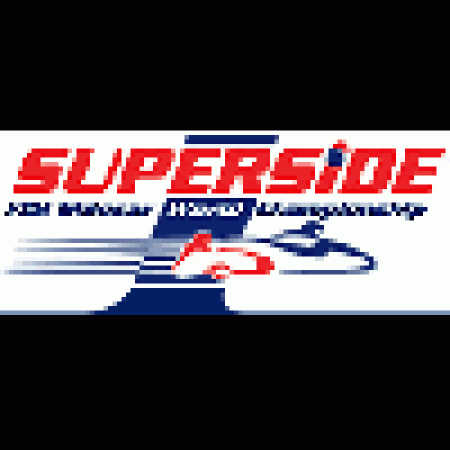 Superside FIM
By Ian Guy, Superside.com
July 9 2005
Round four of the Superside FIM Sidecar World Championship takes place on the public road circuit of Schleiz in Eastern Germany this weekend.
World Championship leaders Tim and Tristan Reeves, from Great Britain, go head to head with Nürburgring winners Jörg Steinhausen, from Germany, and his British passenger Trevor Hopkinson, for the first time since their controversial clash on the last lap during round three.

picture courtesy of Mark Walters
Reeves was very unhappy about the incident and at the time said, "I'm sure Jörg will say it was racing incident, but personally I just think he is a dirty rider." Unfortunately it wasn't a view shared by the FIM stewards, who had just a single camera view [from KVSP's excellent TV coverage of the World Championship events] with which to to make their verdict.
Steinhausen and Hopkinson were adamant that it was a legitimate move, with Reeves 'leaving the door open' and the pair clashing at the tight first corner, which saw the machines braking from around 160mph to just 30mph for the bend which was introduced specifically for Formula One cars.
The Reeves' brothers subsequent refusal to attend the podium ceremony at Nürburgring in protest at the move as they sought out the FIM stewards cost the Team Roberts riders a fine of 1000 US dollars!
But with the continued absence of reigning World Champions Steve Webster and Paul Woodhead in this years series, due to Webbo's minor health issues, the door is now firmly open for two of sidecar racing's younger – and both very determined hard chargers - to secure their first ever World Championship, and further clashes during the remainder of the season between them can't be ruled out as neither driver will be willing to yield to their major rival with such a prize at stake.

picture courtesy of Mark Walters
Behind the battling pair, Britain's Andy Laidlow and Patrick Farrance have been almost stealth like in their move up to third position in the overall championship standings. In their first ever World Championship event, in round one at Brands Hatch, the pair finished a superb fourth overall from the three races despite never had ridden at the Kent track prior to the event. In round two at Hungary they were running in fourth position after Webster and Woodhead's retirement, only having to themselves retire with just one lap to go when Laidlow was unable to continue after being subjected to continued heat from a misaligned exhaust system in the extreme heat of the event. However, they bounced back at Nürburgring to score their first ever World Championship podium with a fine ride to third place.
The Dutch paring of Martien and Tonnie van Gils excelled here at Schleiz last year, to finish runners up to Webster, and will be looking to add to their podium gained in Hungary and fourth last time out.
German Mike Roscher and Swiss passenger Adolf Hänni have had a mixed year so far. A relatively poor performance at Brands Hatch was followed with second position in Hungary. But at their first home round in Nürburgring the pair were forced to retire on the warm-up lap with clutch problems after qualifying ahead of Laidlow. They will be hoping for much better fortune this weekend.
Schleiz see the teams in action once again over three during the weekend, with a return [last seen at round one] of the Match Races, Sprint Race, and Gold Race format.
Tim and Tristan Reeves currently hold a 24 point advantage over Jörg Steinhausen and Trevor Hopkinson – but with 75 points up for grabs this weekend, again in front of an enthusiastic German crowd, it's a brave punter who would predict the outcome.