Saturday Superside at Schleiz - qual. match races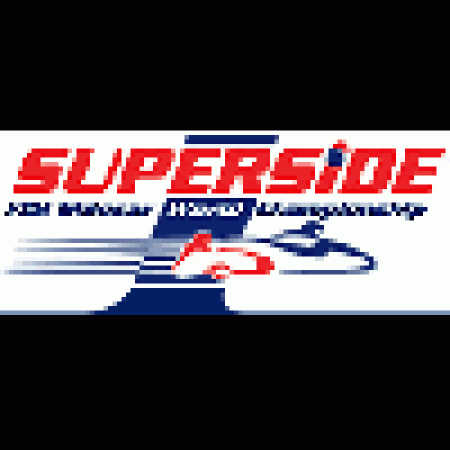 FIM Superside
By Ian Guy, Superside.com
July 10 2005
Qualifying: Jörg Steinhausen and Trevor Hopkinson continued at the top of their current form by taking pole position on their Team Steinhausen Q8 LCR-Suzuki here at Schleiz, ahead of arch rivals Tim and Tristan Reeves on their similar Team Roberts Racing machine.
Finland's Tero Manninen and Pekka Kuismanen on the Tuusmotor Suzuki were impressive in third position, ahead of Austria's Josef Moser and his Swiss passenger Ueli Wafler on the Team Tirol LCR-Honda CBR.
After the two qualifying sessions it was straight into the Match Race heats and semi-finals.
Match Race heat
The First of the Match Race heats saw victory go to 16th fastest qualifiers Thomas Foukal and Jiri Pertlicek from the Czech Republic on the Elite LCR-Yamaha R1, ahead of a struggling Steve Norbury and Mark Cox on the Team Lockside Windle-Suzuki GSX-R.

picture courtesy of Mark Walters
Victory in heat two went to Richard Gatt and Paul Randal, who had found themselves down in tenth position after qualifying and were desperate to make up ground. Heat three pitched the fifth to ninth fastest qualifiers together, and it was Pekka Päivärinta and Peter Wall who crossed the line first after three hectic laps to book their place in the semi-finals.
The final heat had the top four from the two qualifying sessions on the grid. Reeves made a poor start from the middle of the front row and found himself behind Manninen and Steinhausen at the first turn. As Steinhausen pulled away to win, Reeves fought back to claim second position ahead of the Finn with Moser bringing up the rear.
Semi-finals
With Foukal and Gatt qualifying automatically for the first of the semi-finals, and Päivärinta and Wall for the second courtesy of their heat wins, the rest of the grid was made up of the next fastest eight race times from the four heats.

picture courtesy of Mark Walters
Semi-final one added Martien and Tonnie van Gils on the Maton Racing Etec machine along with Moser, Sepp Doppler and Bernard Wagner [Team Gemini LCR-Yamaha R1] and Gary and Dan Knight who were struggling after Gary's foot was hit by a rock during qualifying causing severe swelling and bruising. Gatt and Randall were again on top form and led throughout to take a convincing win.
In semi-final two, Steinhausen and Päivärinta were joined by Reeves, Manninen, the second Team Roberts Racing machine of Bryan Pedder and Rod Steadman, and Andy Laidlow and Patrick Farrance.
This time around, Reeves made the start and it was Steinhausen who found himself bogged down and in third position. As Reeves stormed off to win and claim pole position for Sunday's final, Steinhausen got back to second ahead of Päivärinta, Manninen, Laidlow and Moser.
With the race times from the second semi-final being faster than the first, the grid for Sunday's final is as follows
1 Reeves/Reeves
2 Steinhausen/Hopkinson
3 Päivärinta/Wall
4 Manninen/Kuismanen
5 Laidlow/Farrance
6 Gatt/Randall
The three lap Match Race final takes place at 10am and is then followed at 11:30am by the 11 lap Sprint Race, and finally the main 'Gold' race over 22 laps [83.7km] around the roads of Schleiz.