Superside FIM Sidecar qualifying from Sachsenring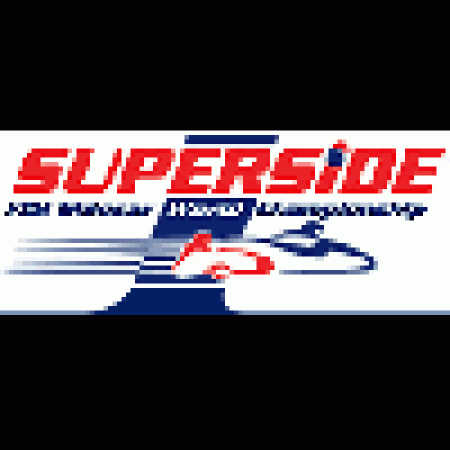 FIM Superside
By Ian Guy, Superside.com
September 17 2005
The rain continued relentlessly over the Sachsenring throughout both qualifying sessions for the final event in the 2005 Superside FIM Sidecar World Championship.
After the two 30 minute sessions it was Finland's Tero Manninen and Pekka Kuismanen who claimed their very first pole position at this level, on the Tuusmotor LCR-Suzuki GSX-R, ahead of the newly crowned World Champions Tim and Tristan Reeves from the UK on a similar machine.

Manninen, picture courtesy of Mark Walters
French 'wildcard' sensations Sébastien Delonnoy and Nicholas Bidaut continued their fine form from Assen - to record their second front row start in the two events they have contested this season, while the major surprise in the unforgiving conditions was the Czech Republic Team Fuki Racing pair of Thomas Fuokal and Jiri Pertlicek, who stunned the pit-lane when they got up to seventh position on the Team Fuki Racing LCR-Yamaha R1.
Race Action starts on Saturday evening with the 10 lap Sprint Race, and the 2005 World Championship season concludes with the 22 lap 'main' event on Sunday.
With Tim and Tristan Reeves already confirmed as Champions, all eyes will be on whether the Finns, Manninen and Päivärinta, can overhaul the absent Jörg Steinhausen for the runner-up spot in the championship table.
1, 88, Tero Manninen/Pekka Kuismanen, SF/SF, Manninen Sidecar Racing, 1:45.117
2, 77, Tim Reeves/Tristan Reeves, GB/GB, Team Roberts Racing, 1:45.982
3, 2, Martin van Gils/Tonnie van Gils, NL/NL, Maton Racing, 1:47.005
4, 91, Sébastien Delonnoy/Nicholas Biduat, F/F, SandSeb 72 Racing Team, 1:47.242
5, 5, Pekka Päivärinta/Peter Wall, SF/S, Päivärinta Sidecar Racing, 1:47.479
6, 66, Stuart Muldoon/Paul Knapton, GB/GB, SMR Racing, 1:47.621
7, 9, Thomas Foukal/Jiri Pertlicek, CZ/CZ, Fuki Racing Team, 1:47.940
8, 11, Tom Hanks/Phil Biggs, GB/GB, Hänni Racing Team, 1:48.094
9, 3, Billy Gallros/John Briggs, S/GB, BG Sidecar, 1:48.559
10, 55, Mike Roscher/Adolf Hänni, D/CH, Hänni Racing Team, 1:48.869
11, 69, Uwe Gotettlich/Peter Hoss, D/D, Team Lausitz Racing, 1:49.063
12, 31, Peter Schröeder/Anna Burkard, CH/CH, Schröder Racing, 1:49.931
13, 41, Sepp Doppler/Bernard Wagner, A/A, Gemini Racing, 1:50.037
14, 36, Steve Norbury/Mark Cox, GB/GB, Team Lockside, 1:50.950
15, 4, Josef Moser/Ulei Wafer, A/CH, Team Tirol, 1:51.629
16, 84, Andy Laidlow/Patrick Farrance, GB/GB, LFR Racing, 1:52.506
17, 37, Gary Knight/Dan Knight, GB/GB, Redline Superbikes, 1:54.136
18, 33, Jan Bevers/Günther Verbruggen, NL/B, Team Bevers, 1:54.222
19, 10, Jean Cluze/Gregory Cluze, F/F, Team BARSA, 1:55.421