Reeves and Reeves win Sachsenring sidecar sprint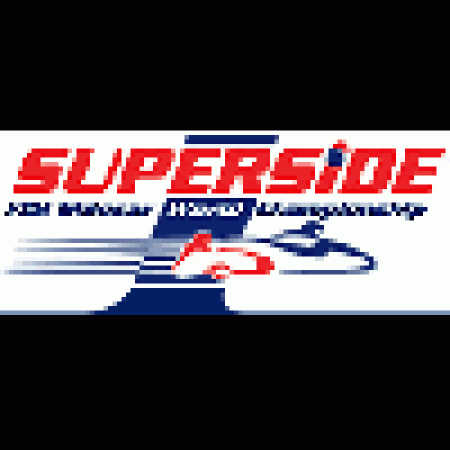 FIM Superside
By Ian Guy, Superside.com
September 19 2005
Tim and Tristan Reeves took their eighth victory of the 2005 Superside FIM World Championship season in the Saturday Sprint Race at Sachsenring.
In the wet qualifying, Finland's Tero Manninen and Pekka Kuismane secured their first World Championship pole position, but race day was dry, and it was the Reeves brothers who got ahead at the start and never looked back. Manninen and Kuismanen bravely tried to hang onto the Team Roberts Racing machine of Reeves, but were unable to match the English pairing's pace on slick tyres.

picture courtesy of Mark Walters
As these two teams pulled away at the front, Pekka Päivärinta and Peter Wall were holding third position, with Sweden's Billy Gällros and his British passenger Johnny Briggs, who had made a superb start from the fourth row of the grid to slot into fourth position by the first turn.
Britain's Andy Laidlow and Patrick Farrance's unhappy weekend got worse. After qualifying 16th, Laidlow was trying to make up ground after the start, but spun into the first corner. Sébastien Delonnoy and Nicholas Biduat took avoiding action, and also spun, immediatley ruling out any chance either team had of making it to the podium.
With Reeves and Manninen continuing to put distance on the rest of the field, the fight developed between Päivärinta and Gällros for third position, whilst behind the Czech pair of Thomas Foukal and Jiri Pertilcek were suprising everybody by holding fifth position, ahead of Martien and Tonnie van Gils and Stuart Muldoon and Paul Knapton. The more experienced teams eventually found a way past the Fuki Racing Team LCR-Yamaha R1 – but the Czech's dreams of a top six result evaporated on lap six when their chain snapped.
As van Gils and Muldoon slugged out the remaining laps, Gällros was applying the pressure to Päivärinta, and eventually squeezed the BG Sweden/Sourcecom LCR-Suzuki past the Finn, and held on in the finals laps to claim another popular podium finish in 2005.
Manninen and Kuismanen were very happy with second position - the twenty points they collected moved them up to second overall in the standings ahead of the absent Steinhausen.
"It was a good race. But Reeves is just too fast in the dry. Tomorrow I hope for a wet race!" exclaimed the Finn.
"I'm amazed at how fast we were," said Tristan Reeves after the race, "as that's the only time we've ridden here in the dry. It's a good track so we are looking forward to tomorrow's longer race".
1, 77, Tim Reeves/Tristan Reeves, GB/GB, Team Roberts Racing
2, 88, Tero Manninen/Pekka Kuismanen, SF/SF, Manninen Sidecar Racing
3, 3, Billy Gallros/John Briggs, S/GB, BG Sidecar
4, 5, Pekka Päivärinta/Peter Wall, SF/S, Päivärinta Sidecar Racing
5, 66, Stuart Muldoon/Paul Knapton, GB/GB, SMR Racing
6, 11, Tom Hanks/Phil Biggs, GB/GB, Hänni Racing Team
7, 91, Sébastien Delonnoy/Nicholas Biduat, F/F, SandSeb 72 Racing Team
8, 2, Martin van Gils/Tonnie van Gils, NL/NL, Maton Racing
9, 41, Sepp Doppler/Bernard Wagner, A/A, Gemini Racing
10, 36, Steve Norbury/Mark Cox, GB/GB, Team Lockside
11, 55, Mike Roscher/Adolf Hänni, D/CH, Hänni Racing Team
12, 37, Gary Knight/Dan Knight, GB/GB, Redline Superbikes
13, 69, Uwe Gotettlich/Peter Hoss, D/D, Team Lausitz Racing
14, 84, Andy Laidlow/Patrick Farrance, GB/GB, LFR Racing
15, 10, Jean Cluze/Gregory Cluze, F/F, Team BARSA
16, 33, Jan Bevers/Günther Verbruggen, NL/B, Team Bevers
dnf, 9, Thomas Foukal/Jiri Pertlicek, CZ/CZ, Fuki Racing Team
dns, 4, Josef Moser/Ulei Wafer, A/CH, Team Tirol
dns, 31, Peter Schröeder/Anna Burkard, CH/CH, Schröder Racing