No Superbike action due to a washout at Mondello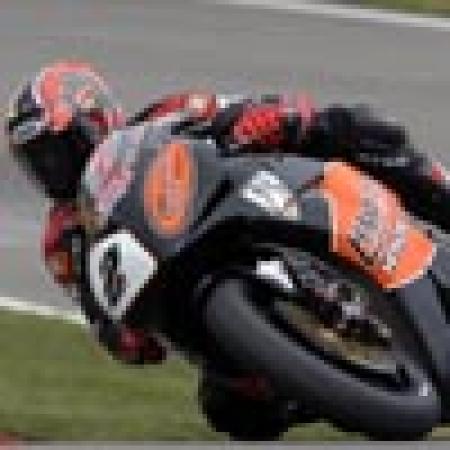 Raceline Photography
By Dan Moakes
May 23 2006
Airwaves Ducati rider Gregorio Lavilla arrived in Ireland for round five of the 2006 British Superbike series with a 61-point lead over nearest rival and team-mate Leon Haslam. The Spanish rider had won six times from eight starts, and added a pair of third places. The Honda runners had work to do.
But they would have to wait for another occasion, because race day at Mondello Park saw continuous pouring rain, and a flooded track which was too dangerous to race on. All attempts to clear the standing water were doomed to failure as long as there was no let up in the weather, and crashes for several riders in the warm-up session - Haslam and Rizla Suzuki riders Shane Byrne and James Haydon included - proved that there was no way they could be expected to compete at racing speeds.
The entire programme of racing was cancelled, and at this stage there are no plans to reschedule the double header of Superbike races. The series therefore becomes a 24-race contest in 2006, with seven more rounds scheduled in England, and one in Scotland. Officials, team personnel, riders and other paddock insiders were in accord with the decision, but at the same time all felt bad for the fans who had turned out on the day. Race cancellations are fairly rare - it has happened recently in World Superbikes at Imola (last year), and Phillip Island (2001) - but for a whole day's racing to be put off is almost unheard of.
For the record, qualifying had seen HM Plant Honda rider Ryuichi Kiyonari secure pole position - his first of the year - ahead of Byrne, Lavilla and Michael Rutter (Stobart Honda). Ulsterman Jonathan Rea followed up his pole here last year with fifth place this, secured on race tyres as opposed to the qualifiers used by all the front row men. Haslam, Karl Harris and Michael Laverty were next, with the others in the following order: Haydon, Richards, Coxhell, Thomas, Smart, Wilson, Hill, Mason, McConnell, Plater, Bridewell, Buckingham, Martin, Nutt, Kirkham, Clarke, Ellison, Hickman, Seeley, Barron and Glynn. Craig Sproston and Michael Howarth had not qualified.
---
Standings after eight races: Gregorio Lavilla 182; Leon Haslam 121; Ryuichi Kiyonari 108; Karl Harris 88; Shane Byrne 81; Jonathan Rea 75; Michael Rutter 61; Michael Laverty and Tommy Hill 52; Scott Smart 50; Dean Thomas 44; Glen Richards 40; James Haydon and Gary Mason 29.