Schumacher stands above the rest - Alonso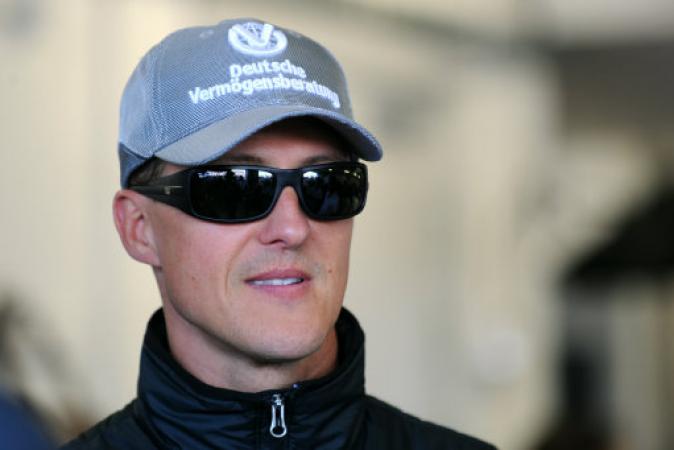 Standing Tall
By Jay
March 24 2011
Fernando Alonso has once again showered words of praises for the seven times formula one champion Michael Schumacher.
Alonso stated that Schumacher stands out among the current drivers, and he fears him the most.
"If Formula One was 24 cars exactly the same, then Michael would be the driver I would fear most. If you look down the list of drivers on the grid for 2011, then one name stands out above the rest, Michael Schumacher," he said.
This is not the first time this year that Alonso is praising the German, as at the start of the year, he had described Schumacher as the Formula One driver he fears the most on grid, and he repeats the same again.
He added, "Michael is a seven-times world champion and is a legend in Formula One. We have to respect him because he has the ability and talent to do well this season. Not many drivers have had the opportunity to win one world title, let alone two. I have already had nine years in Formula One and hopefully have another six or seven to come."
"I could spend nearly a quarter of my life in this wonderful sport, doing what I love to do, so I consider myself lucky and am very happy."
Speaking on last year when he missed out the title by a whisker, he said, "The first three or four days after the end of the season were not the best for me. But I feel that Sebastian Vettel and Red Bull won the title rather than Ferrari losing it. Coming so close last year makes the team determined to go one better this time around."
"Everybody at Ferrari was devastated by the result at Abu Dhabi last year but we are all very motivated now for 2011," concluded the ace Ferrari driver.
----------------------------------
Play and Win Ferrari Merchandises