Unyielding Massa has Ferrari support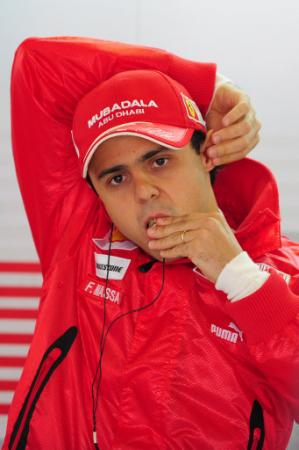 No more Mr. Nice Guy
By Tifosa
October 17 2013
Felipe Massa raised a few eyebrows when he refused to obey team orders to allow teammate Fernando Alonso through at the recent Japanese GP.
Massa, who was running in P5 at the time of the orders, did not back off as he pursues a seat for next year. Alonso had to fight for the position on track and obtained it some laps later by overtaking his teammate fair and square.
Both Alonso and team principal Stefano Domenicali downplayed the incident, with Domenicali going as far as saying that Massa has the support of the full team till the end of the season. Alonso also said the incident did not merit much attention and that it hadn't affected him
Ferrari is fighting for 2nd place in the WCC and needs every point from both drivers, while Alonso retains the slimmest of slivers of a chance at WDC. How well Massa's defiance bodes for the team and Alonso remains to be seen, though it appears that each man is for himself from here on.