Alonso salvages Ferrari pride in Australian GP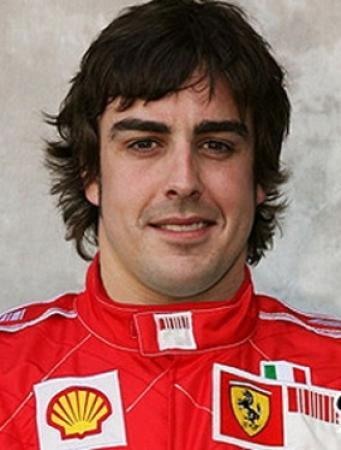 proving his mettle again
By Tifosa
March 18 2012
Fernando Alonso saved Ferrari from an embarrassing weekend at Australia by finishing 5th in the season opener.
The race proved better for Ferrari, against expectations thanks to the Spaniard's stellar performance. Alonso, who started 12th, made a good start to propel himself into the top 6 at the end of the first lap. He showed good pace and scored 10 points in what was an attrition-filled race. Teammate Felipe Massa on the other hand, who was out of the points, retired after a strange collision with countryman Bruno Senna in a Williams. It was yet another disappointing performance from Massa.
The race was dominated by McLaren and Jenson Button, who won his third Aussie GP. Champions Red Bull fared much better in the race than qualifying, with Vettel finishing 2nd and Mark Webber, 4th. Lewis Hamilton capped off an excellent weekend for McLaren, finishing 3rd.
After the race, Alonso said that while Ferrari was not in a position to challenge the top runners at present, the closeness of the field meant that it was possible for damage limitation.
"Today we salvaged a lot more points than we expected. We only lost three or five to the favorites and a few more to Button, but maybe there will not be a clear dominator like last year and maybe no one will open such a big gap as Vettel did in 2011," he said.
"That could be good for us. But we have look at ourselves and improve tenth by tenth. There are maybe 12 cars in the same second this year, so gaining two or three tenths is much more important than in the past. So that's what we have to do for Malaysia and China."
"It's been a good race in which we scored more points than expected. In that sense, I'm very happy to be behind the Red Bulls and the McLaren having started from 12th, which was hard to predict. It's been better than expected. Everything has gone well from the start."
There isn't much time to sort out too much before the 2nd race: the Malaysian GP is up next, after a break of few days. But Ferrari find themselves in a better than position than they foresaw, so there is reason to remain positive.