Luca Di Montezemolo hoping for podiums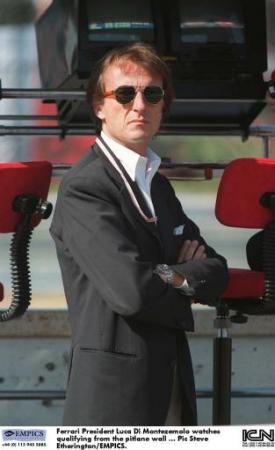 LDM:hoping for success
By Tifosa
March 7 2012
Ferrari boss, Luca Di Montezemolo, hopes that his team can score podiums even though his technical director has pretty much doubted the likelihood of this happening.
In the past few days, Ferrari has been scrambling to quell loud doubts about its 2012 challenger especially in wake of Pat Fry's public doubts regarding the team's chances of scoring a podium at Australia, the season opener.
First driver Fernando Alonso defended the car and said it was best to wait and watch what unfolds at the opening race. Team Principal Stefano Domenicali, who has been largely silent through much of this preseason, then chimed in saying that though much had to be done with regards the car's performance and reliability, he expected team personnel to respond strongly.
And now, Ferrari president himself, LDM has hoped the team does better than has been predicted. He spoke to Italy's Gazetta Dello Sport and said he understands the car is a work in progress.
"I hope these predictions don't turn out to be correct. Should that be the case, I'd like to know how many seconds it takes to recover," he said.
"I've spoken with Alonso; he's told me there are many positives with the car, but highlighting them will take time. It's a car that needs to be discovered and improved, and only in Melbourne we'll know where we stand."
The picture is not very clear; however it is certain that Ferrari finds itself in a bit of a PR nightmare with so much speculation regarding potential disaster in the season opener as well as few races into the season. There are also rumors that Ferrari has built a new chassis and is hoping to get it crash tested soon. Whatever the outcome of that, Ferrari again seems to be poised to start the season off very much on the back-foot.
View a Printer Friendly version of this Story.
Luca Di Montezemolo hoping for podiums
Discussion started by Ferrari (IP Logged), 07/03/2012 20:30
Ferrari
07/03/2012 20:30
What do you think? You can have your say by posting below.
If you do not already have an account
Click here to Register
.
Parminio_USA
07/03/2012 22:26
Already covered on the forum.
New McLaren Fans Forum:
McLaren Fans
tifosa
08/03/2012 00:08
One BBC link, I think this is better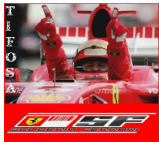 Edited 1 time(s). Last edit at 2012:03:08:10:05:37 by Lucifer.
sessions
08/03/2012 00:20
No need to get into a tizzy until the smoke clears. They'll all be pushing hard down-under,so until it washes we can look forward to the outcome. It could be a rain soaked race with totally unexpected results.

sessions
Jay
08/03/2012 12:18
That's good news and bad news, as if the car is terrible, we might be lucky for a good finish, but then valuable testing on practice days will be lost with the new developments coming up only lately.
Don't remember in the recent past when we are so horribly unsure and skeptical of the car going in to the first race. These are nervous times for the tifosis all over.
Ozzy Osbone
11/03/2012 23:29
My name is luca
I live on the second floor
I live upstairs from you
Yes i think you've seen me before
If you hear something late at night
Some kind of trouble, some kind of fight...