JEREZ 2012 First pre-season test: Combined Lap Times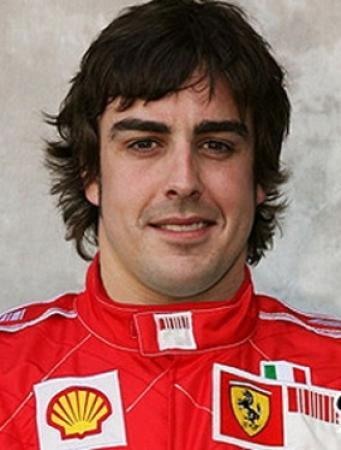 Topped for Ferrari
By Goggs
February 14 2012
A review of last week's lap times gives us a little view into what the 2012 season may hold. As many have said, times mean nothing...but there is always something to take away from tests like these.
We won't see anyone's true pace perhaps until Australia, but the numbers below paint a picture and each one of us will see a different image...
NOTES:
All times are unofficial
* Indicates 2011 car
1. Nico Rosberg Germany Mercedes-Mercedes 1m 17.613s*
2. Romain Grosjean France Lotus-Renault 1m 18.419s
3. Michael Schumacher Germany Mercedes-Mercedes 1m 18.561s*
4. Fernando Alonso Spain Ferrari-Ferrari 1m 18.877s
5. Mark Webber Australia Red Bull-Renault 1m 19.184s
6. Sebastian Vettel Germany Red Bull-Renault 1m 19.297s
7. Lewis Hamilton Britain McLaren-Mercedes 1m 19.464s
8. Daniel Ricciardo Australia Toro Rosso-Ferrari 1m 19.587s
9. Jean-Eric Vergne France Toro Rosso-Ferrari 1m 19.597s
10. Kimi Raikkonen Finland Lotus-Renault 1m 19.670s
11. Sergio Perez Mexico Sauber-Ferrari 1m 19.770s
12. Paul di Resta Britain Force India-Mercedes 1m 19.772s
13. Kamui Kobayashi Japan Sauber-Ferrari 1m 19.834s
14. Nico Hulkenberg Germany Force India-Mercedes 1m 19.977s
15. Bruno Senna Brazil Williams-Renault 1m 20.132s
16. Jules Bianchi France Force India-Mercedes 1m 20.221s
17. Felipe Massa Brazil Ferrari-Ferrari 1m 20.454s
18. Jenson Button Britain McLaren-Mercedes 1m 20.688s
19. Pastor Maldonado Venezuela Williams-Renault 1m 21.197s
20. Heikki Kovalainen Finland Caterham-Renault 1m 21.518s
21. Pedro de la Rosa Spain HRT-Cosworth 1m 22.128s*
22. Jarno Trulli Italy Caterham-Renault 1m 22.198s
23. Giedo van der Garde Holland Caterham-Renault 1m 23.324s
View a Printer Friendly version of this Story.
JEREZ 2012 First pre-season test: Combined Lap Times
Discussion started by Ferrari (IP Logged), 15/02/2012 05:58
Ferrari
15/02/2012 05:58
What do you think? You can have your say by posting below.
If you do not already have an account
Click here to Register
.
redline
16/02/2012 03:53
yes, we wait till Australia and see if Mercedes' strategy of understanding 2012 tyres using their 2011 car with one season of 2011 tyre data served them well. it is easy to make a comparison as only the tyres changed unlike those teams that changed the car and the tyres

nice to see you around Goggs and both articles.
FostN
16/02/2012 08:02
Anyone could add an information about which tyres they used to put that times?
Parminio_USA
16/02/2012 12:26
The whole test Mercedes did makes absolutely no sense to me at all.
Reason being: The front end is, under new rules, going to completely change. The rear is also changed. That means the aerodynamics are TOTALLY different. Knowing that, you can't learn ANYTHING about what's going to happen.
For all Mercedes know, what they have now is a false sense of security: Tires made for this years cars with different levels of downforce seem to have better grip on their old car.
OK. Fine. Dandy.
What's going to happen when they THEN decide to go with a design based on that and find out the new tires on their new car built with data from the old car test can't grip the road AT ANY SPEED AT ALL?
I think it was a dog and pony show or they were actually testing new electronics or something. That could NOT have been about tires. Only a complete idiot would bother testing tires on a car that have absolutely NO BEARING on the car they're going to be run on.
It would be like tasting a steak to see if you would get heart burn when you eat a really spicy curry.
It just doesn't make any sense at all.
New McLaren Fans Forum:
McLaren Fans
IndyAndy
16/02/2012 13:38
Wait a minute here...
Are you actually suggesting that an F1 team would lie to us in an attempt to conceal something that they hope might prove to be an advantage for them???
Say it ain't so!