F1: What The Numbers Don't Show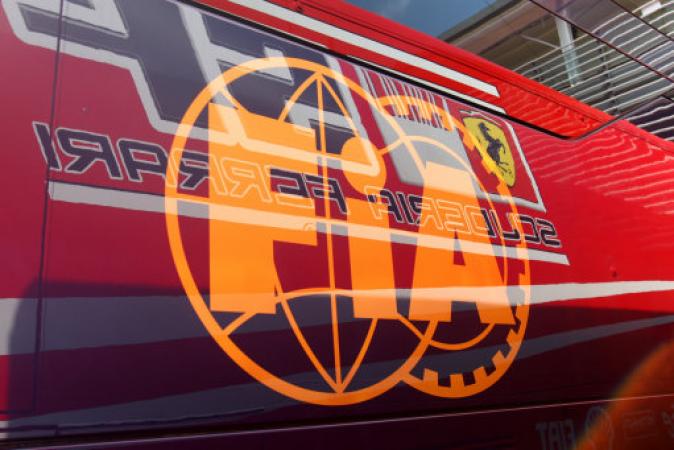 By Goggs
February 14 2012
Much like a person's body language, there is much that can be deduced from what the numbers don't show...We can sit back and analyze data like the number of laps, lap times, compounds used and length of runs in any particular stint, but all the number crunching in the world won't tell us what the pecking order might be, come Australia or which of the teams are happy and not.
Let's start with what seems to be the obvious one. Despite having set the fastest time one day, Ferrari are currently either genuinely concerned or playing possum very well. If we read between the lines, it would appear that the team gambled big and its efforts have not translated into the raw pace they had banked on. Massa sitting in the garage after having spoken to the engineers with his shoulders rolled forward and a rather concerned look on his face spoke volumes. Pat Fry indicated that there is much to do still as did Massa. Alonso seems to believe that the team has only learned 20% of what it needs to understand before the lights go green in Melbourne. Time will tell if this is extraordinary posturing or serious concern.
Lotus shot out of the gates like a well-trained thoroughbred quickly putting its stamp on the 2012 pre-season testing as a team to watch. No one could discount this team from being a contender. With Kimi back, the faces in the Lotus garage are full of smiles. Both drivers were at or near the top of the time sheets at some point. Regardless of what the stop watch says, the moral in the team is high, even knowing they have some work to do to be consistently challenging for victory.
Mercedes still running the 2011 car, were all smiles as well. Not sure what they have up their sleeves, but to hear Michael Schumacher hinting at having a chance at winning again should have many rivals concerned. Rosberg had a quiet confidence about himself during the tests as well. Despite the fact that Mercedes was at the top of the time sheets means nothing considering they aren't really playing the same game as the rest of the field.
RedBull and McLaren both quietly confident have not shown much in terms of raw pace, but the driver attitudes and the lack of frantic activity in the garages does. Some have made mention that the RB8 was effortlessly putting in quick consistent laps. Jenson's comfortable and silky smooth laps around Jerez should be considered a warning to all regardless of where he finished on the day's running. So too should the RB8's visually apparent speed.
With Fuel loads unknown for everyone, the numbers mean little to nothing at all. Many teams are running through a program of tyre testing, new part experimentations and setup changes. So if we ignore the numbers and concentrate on only body language, we can get a sense of who is happy and how is not.
The term sandbagging is a common one. While there is sure to be some posturing, it's hardly time for sandbagging. Not many can really afford to take the limited testing time for granted.
View a Printer Friendly version of this Story.
F1: What The Numbers Don't Show
Discussion started by Ferrari (IP Logged), 15/02/2012 05:57
Ferrari
15/02/2012 05:57
What do you think? You can have your say by posting below.
If you do not already have an account
Click here to Register
.
Jay
15/02/2012 06:03
Thanks Goggs for the article.
Goggs will be writing for our site as a guest author.
He has started his own blog on F1 which can be reached here - [
f1goggs.wordpress.com
]
All the best to him, and Goggs, the blog looks cool
sessions
15/02/2012 17:55
Goggs,

Nice article, as well as hearing from you. I will look into your blog.

sessions
Hall_Green_Wolf
15/02/2012 19:43
Nice read mate.

And sums it up a treat, we simply do not know what is going to happen.

I for one just want the bloody season to start, long live F1 and all that follows her.
Ozzy Osbone
15/02/2012 20:42
Good article, thanks. My take on Ferrari is that there is speed in there somewhere. Whether they can find it week in and week out over 19 odd race tracks in all weathers through quali and then over a race distance I somehow at this stage doubt. It looks to me that they have built a technical marvel with no care about the looks but that it may be a lot of clever parts which don't quite come together at the right moment.

At least they have Alonso who will just keep trying and trying and that is gold dust really.

I don't know. I somehow suspect Ferrari have blown it already unless they can unlock the secret of that car. If it's slow as well as ugly, that would be a disaster. An ugly car with a 1 on the nose will be forgiven for it's looks very quickly.