Stellar Alonso scores miracle Ferrari win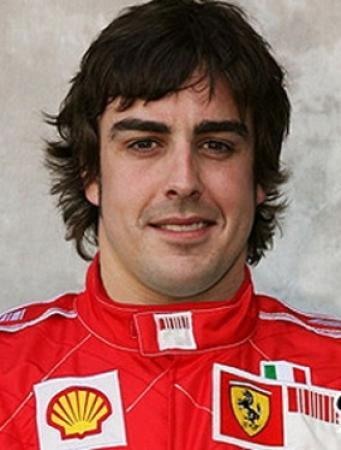 brilliance personified
By Tifosa
March 25 2012
Christmas has come early this year for Ferrari, thanks to Fernando Alonso's stunning race-winning performance at Sepang today. Written off and starting in 8th position, the Spaniard stormed to victory after some inspired driving and good strategy calls.
The race got underway in mixed conditions, with rain causing all teams to start on inters. Alonso made a good start and propelled himself to 5th by the end of the first lap. Teammate Felipe Massa also had a decent getaway to crack into the top 10. The race was initially led by the McLaren duo of Lewis Hamilton and Jenson Button, both of whom started strongly. Then came the rain steadily and heavily, forcing most cars to switch to the full wets and a safety far. The race was red-flagged soon after on lap 9, and after a delay of more than 45 minutes, resumed behind the SC.
Once the race was green, McLaren had botched and slow pitstops for both Hamilton and Button, who also had to stop additionally for a nose change when he got into the back of an HRT. All this played into the hands of Alonso who shot into the lead and stayed there till the end. The other big surprise of the race was the Sauber of Sergio Perez. The Mexican drove brilliantly to end up second, and was challenging Alonso for victory until an error caused him to go wide in the end stages of the race. Hamilton recovered from his pitstop misery to end up third.
Massa in the second Ferrari finished an abysmal 15th, steadily going down the order from a points-scoring position. Given the performance difference between the two Ferrari drivers, and the rumors linking Perez to Ferrari, speculation is now rife about the safety of Massa's seat with the Scuderia. Perez's stand-out performance could not be more stark a reminder to this effect.
Given how the Ferrari F2012 has been much maligned, and may in fact be worthy of every criticism it has got, it's not been a bad two race spell for the team. Alonso leads the WDC going into China in 3 weeks time, and there is no one who would have thought that possible, even yesterday. No praise is too high for Alonso as he has single-handedly kept Ferrari in the hunt for 2012.