Alonso moves to calm fears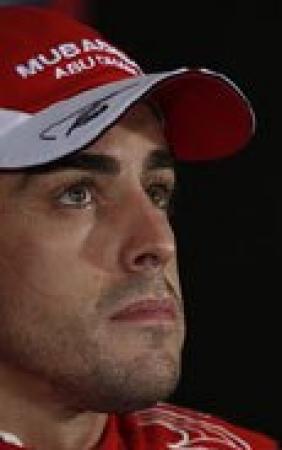 philosophical...
By Tifosa
March 6 2012
"Nobody knows the truth," Fernando Alonso has declared in defense of the F2012 and Ferrari's fortunes ahead of the start of the new season.
With all the gloom surrounding Ferrari's F2012 practically since it was unveiled, Alonso has moved to moved calm fears with a wait and watch approach.
"The new single-seater has some characteristics which are difficult to understand and maybe we're not where we want to be yet. But we've all lived through many Formula 1 seasons and we all know very well that until we're in Australia we don't really know where we stand regarding to the others," said the Spaniard.
"There is lots of talk and many ideas, but nobody knows the truth. For example yesterday Red Bull, considered by many to be the frontrunner, had only a few laps and the last time on the sheet: if something similar had happened to us, hell would have broken loose, but here nobody really noticed it."
"More than ever we have to give it our all to improve, from the one who's responsible for the rear-view mirror to the one who's responsible for the piston. We're united and we're giving it our all, because we all want the same."
Emphasizing that testing often does not reveal the truth, he harkened back to 2010 when Ferrari appeared to be relatively in the doldrums after testing was over but rallied to a 1-2 at Bahrain.
"I just want to remind you of an episode two years ago: at the last test in Barcelona we were fifth behind Red Bull, McLaren, Sauber and Force India and two weeks later we gained a one-two win in Bahrain. What counts is not to be first in the first race, but in November, at the end of the championship."
Let's hope Alonso is right; he definitely knows more than all of us can speculate!