Ferrari left disappointed in thrilling Canadian GP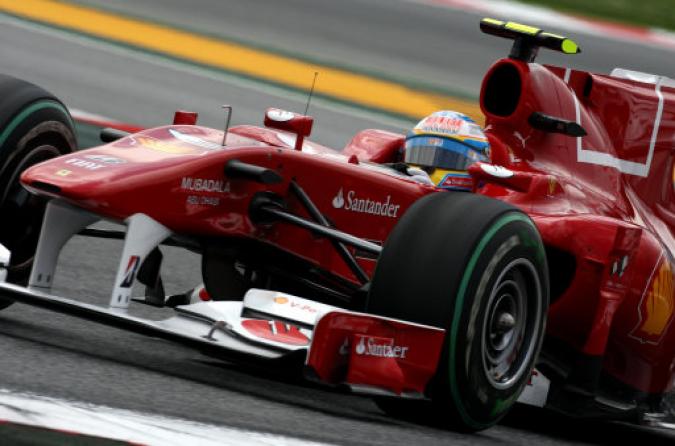 More disappointment
By Tifosa
June 13 2011
It turned out to be yet another disappointing show for Ferrari at an eventful Canadian Grand Prix. After promising much following its best qualifying of the year, the team had only one car in the points. Felipe Massa snatched sixth position during the last lap, while teammate Fernando Alonso failed to finish the race.
The race started under the safety car after rain meant that a standing start was not possible and was the first time teams raced with the Pirelli full wets this season. When the SC pulled off, Sebastian Vettel pulled off comfortably into the lead, with Alonso following in 2nd. Much of the action and drama in the early stages of the race was provided by Lewis Hamilton. He tangled initially with Webber, putting the Aussie back in P12 after a spin, and then had a coming together with his teammate Button, ending his own race in the process.
The rain continued to get heavier and the race was eventually red-flagged after 25 laps. There was a 2-hr delay before the race could be resumed, and from there everything went downhill for Ferrari.
The safety car was deployed again when Alonso and Button made contact, in what was later deemed to be a racing incident. However, it left Alonso's car stuck on the kerbs and ended his race. Massa meanwhile had a better race, running as high as 3rd at one point, behind Kamui Kobayashi. They were both overtaken in a stunning move by the charging Mercedes of Michael Schumacher, who had a memorable race. Massa then spun on slicks while trying to pass a backmarker, effectively ending his chances of a podium. He eventually finished 6th, taking the spot from Kobayashi on the last lap. Button ended up winning the race after a stellar drive that saw him take the victory on the last lap as Vettel made an error.
Fernando Alonso was understandably disappointed and felt that nothing worked out for the team "Everything went wrong, right from this morning when we saw it was raining," he said. "It's a real shame because today we really had a good race pace but we were unlucky: that's not a feeling I have, it's a fact."
Felipe Massa on the other hand was visibly angry at Karthikeyan for possibly costing him a podium. "My chances of finishing on the podium and also of fighting for the win given how things went, just evaporated when I was passing Karthikeyan. He was going very slowly on the dry line but then, as I was passing him on the wet, he accelerated and I lost control of the car ending up in the wall."