Chris Vermeulen the MotoGP rainmaster in France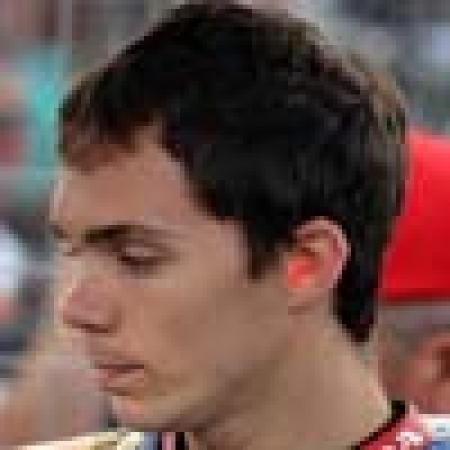 Raceline Photography
By Dan Moakes
May 21 2007
Ducati rider Casey Stoner was the man to beat as the 2007 MotoGP World Championship arrived for the French Grand Prix, as round five took place at Le Mans. The 21-year-old had won three times, and Yamaha-mounted rival Valentino Rossi had some ground to make up.
Le Mans first hosted the French race in 1969, and has been the full-time host since 2000. The venue is one with a couple of fast blasts, but with several looping turns, and was thought less likely to favour the rapid accelerating Ducati Desmosedici GP7. Honda riders have won five of the last seven, but this year's 800cc RC212V has not quite looked like a winner thus far - apparently due to the engine weight being too low for sufficient transference when on the brakes.
Qualifying threw up a mix of machinery in the leading positions, with three different bikes on the front row of the grid. For the fourth time this year, the leading Yamaha rider took pole, but in this case it meant a first for 33-year-old Colin Edwards, in his 71st GP. This was achieved despite a highside crash in practice, and pushed Fiat Yamaha team-mate Rossi down to fourth, and the second row. Stoner kept up his form with the Marlboro Ducati to secure second, while the first Honda was that of Carlos Checa, the LCR rider matching his starting position at the Spanish race in third.
Suzuki's top man was fifth-placed John Hopkins, in front of a bunch of Honda men. Gresini team riders Toní Elías (sixth) and Marco Melandri (ninth) were in that group, together with the works Repsol pair, Nicky Hayden (seventh) and Dani Pedrosa (tenth). It was the first time in 2007 that the world champion had started in front of his Spanish partner. In among the RCVs was Randy de Puniet, eighth with the Kawasaki for his home race.
Sylvain Guintoli was also racing at home, and qualified a best yet of eleventh on the Dunlop Tech 3 Yamaha, with team-mate Makoto Tamada five slots back. The second Rizla Suzuki of Chris Vermeulen was in P12, from Alex Barros (d'Antín Ducati), Shin'ya Nakano (JiR Honda), Loris Capirossi (Marlboro Ducati), Tamada and Alex Hofmann (d'Antín Ducati).
The KR212V-Honda of Team Roberts, with rider Kenny Jr, was in P18. In the absence of the third French rider, Olivier Jacque, injured in his Chinese crash, the other Kawasaki was piloted to 19th by Fonsi Nieto. The Spanish rider normally appears for PSG-1 Kawasaki in World Superbikes these days, but this would be his 100th GP, with a successful six-year spell in the 250s accounting for most of the other 99. Nieto is a five-time GP winner, including at Le Mans in 2002.
Race day was dull, with rain threatening as they took to the grid, and drops getting heavier in the last moments before the off. Tyre choice could prove critical, although the race was declared wet, which meant the flag-to-flag rules were activated, in case any riders felt the need to swap bikes for new tyres and settings. Stoner, Hopkins and Rossi led away, with Valentino quick to demote John, and the Yamaha man then taking the lead at the right-handed Chapelle hairpin, which follows a short blast after the opening curve and chicane.
The uncertain conditions saw more than the usual shuffling for positions in the opening moments, as riders got the hang of the grip available, and with some opting for a touch more caution. Rossi and Stoner remained up front, but Hopkins was soon pushed back into the pack as Elías emerged in fourth, behind Checa. But a big move had been made by Barros, with a few starring wet race performances in his past, and the Brazilian overtook Elías to make it nine places gained. Melandri was now sixth, but surprise man Guintoli was moving from ninth into seventh.
Hayden and Hopkins were therefore pushed back out of the top seven, where they were followed by de Puniet, Capirossi, Hofmann, Vermeulen, Tamada, Pedrosa, Nakano, Nieto, Edwards and Roberts. Pole man Edwards had been swallowed by the field in the first couple of corners, with Pedrosa looking similarly tentative. Behind Rossi, Stoner, Checa and Barros, Elías lost fifth to Melandri on the second time through the fast right curving Courbe Dunlop, the first bend on the course.
Rossi seemed to be getting away early on, but with a big race on for second. Barros passed Checa and then Stoner to take over the position, but the two Frenchmen were looking particularly happy with the damp conditions. Guintoli passed the two Gresini Honda riders almost at once, for fifth, then Checa at the final double right final Raccordement corner; whilst de Puniet followed suit and took the Honda of Elías, then two more RCVs as Melandri attacked Checa. Randy went around the outside of Sylvain for fourth, then both riders took Stoner to sit in behind Rossi and Barros.
Raccordement saw de Puniet pass Barros, whilst Melandri had pushed past Checa and also then relegated Stoner. Leader Rossi still had a bit in hand, from de Puniet, Barros, Guintoli, Melandri, Stoner and Checa. Eighth man Hayden had dropped into the clutches of Pedrosa, Capirossi and Hopkins, with Dani putting in a quick time as he joined the group ahead, and then he also passed Checa and Melandri. From his lowly position, at this stage Edwards gambled on a pit stop to change to his wet settings Yamaha.
Rossi's lead was now cut back by de Puniet, with Guintoli past Barros to lead the pursuit, from Stoner and Pedrosa. At the left-right Dunlop chicane, both the French riders went past Rossi, giving the local fans something to cheer about. The left looping Courbe du Musée then saw Sylvain take the lead on the inside of his Kawasaki riding compatriot. Pedrosa had now got into fifth, behind Barros and ahead of Stoner, whilst Hopkins won a battle with Melandri and then also passed Checa for seventh.
At the end of the back straight, where the bikes have to slow for the left-right Chemin Aux Boeufs chicane, Rossi had a momentary loss of control which slowed him down and let a few riders get past. In the confusion, Checa found himself going tight to the inside for the following right-hander, at the Garage Bleu S, but there was not enough grip to get round and he slid out. These few moments put Pedrosa and Hopkins into third and fourth, with a delayed Barros back to eighth, behind Rossi, Melandri and Stoner.
Guintoli was then pushed back down to fourth, and his impressive showing ended as he crashed at Chemin Aux Boeufs, forcing Rossi to cut the right-hander on the inside to avoid the incident. However, Sylvain was able to get up and limp round to the pit, where the continuing rain made a change to his alternate bike worth doing anyway, with Nieto and others about to do the same. Soon after, Elías crashed exiting Raccordement, having already been relegated from his early fourth to a less impressive thirteenth.
Conditions were getting more tricky, and this was proved when the French lost their other leader, as de Puniet crashed out from first position. The wait for their first top class GP winner since 1999 would have to continue. Now Hopkins led, from Pedrosa, Melandri and Rossi, but the next group, apart from eighth man Stoner, were about to pit for their second bikes. Barros, Capirossi, Tamada, Hayden and Vermeulen stopped at this stage.
The track was getting very wet in places, and a lap later the leaders made the same decision to swap to their wet weather bikes. Melandri passed leader Hopkins on the way into the pit lane, with Pedrosa, Stoner and Rossi in their wake. Marco emerged with a small lead, but as the group felt their way on different machinery, he was passed again by John. But Vermeulen had got the lead of the previous group of pit visitors, and a lap under his belt with his second Suzuki, not to mention the momentum this afforded, and quickly forged past Rossi, Stoner, Pedrosa and Melandri.
The fully wet part of the race started with Rizla Suzuki riders Hopkins and Vermeulen therefore in front, and 24-year-old Chris powered past his 23-year-old (until Wednesday) team-mate on the start-finish straight. Melandri then got into a tussle with Hopkins for second, which he won. There was already a 1.6 second gap back from Vermeulen, with Rossi then moving into third at the expense of Hopkins. There was a gap back to the next pair, as Stoner passed Pedrosa, with Hayden in tow. Hofmann had been one of the earliest to stop, and now emerged in eighth. Barros was back in P9.
The first three began to be spread out, with Vermeulen clearly on top of his game. Hopkins ran wide on the slippery surface, getting out into the gravel and rejoining outside the top six. Rossi had dropped five seconds from Melandri, who seemed to be starting to catch the leader, and 'the Doctor' was joined by Stoner as the championship race was reflected on track. The Australian went on the attack, with Rossi the only top four runner on Michelin tyres, and perhaps therefore disadvantaged. Hayden was fifth, with Hofmann not far behind after passing Pedrosa.
Vermeulen, Melandri and the Bridgestone rubber were doing well enough, with the Suzuki man beginning to stretch his advantage beyond two seconds, despite the odd slide. Towards the end of the race, Chris was getting on for a five second lead, with Marco even further clear of the next man. There had been a fairly close group of four for third, but Rossi went wide in the right hander of Chemin Aux Boeufs, so that Stoner went through - and he then pulled away to secure third, despite later saying that his rear traction left something to be desired.
Hofmann had been racing forcefully behind Hayden on the now almost flooded track, with rain coming down in a torrent. Nicky homed in on Rossi, getting past as the Italian ran wide at the Garage Vert right-handed hairpin. With five laps still to run, Hofmann and Pedrosa were pushing Valentino. The first two ran wide at la Chapelle, with Dani going past, and Hofmann passed Rossi at the inside line for Garage Vert.
The late stages then saw Vermeulen lead Melandri, Stoner, Hayden, Pedrosa, Hofmann and Rossi. But Hayden crashed out, his Honda ending its day with a big tumble through the gravel. The remaining leaders finished in the same order, but pretty well spread out as they splashed to the flag. Hopkins was seventh, then Capirossi, not happy with the settings on his second Ducati. Barros had been ahead of his former team-mate, but crashed on the last lap.
Tamada, Guintoli and Nieto all finished a lap down, with Edwards three laps adrift after several pit stops and bike switches, and a relatively slow pace in the full wet conditions. As well as Checa, Elías, de Puniet, Hayden and Barros, Nakano had crashed out when the front of his Honda folded under him after running eleventh behind Capirossi. Roberts apparently stopped towards the end.
Chris Vermeulen scored an assured wet weather win in his 24th Grand Prix, and it was the first victory for Suzuki in six years. The Australian rider had picked the right time to change bikes, then found his second machine behaving just as he wanted in the difficult conditions - and his riding deserved its success. The riders who stopped when Chris did were not a threat to him thereafter, even those on the Bridgestone tyres. The Japanese wets were used by all the podium men, with only two Michelin runners in the top eight.
Dani Pedrosa's fourth on the Michelins was good for a man not known for his wet weather prowess, whilst the softer tyres used by Valentino Rossi, and also Colin Edwards, apparently proved costly. Casey Stoner's good third, to Rossi's sixth, meant that the championship points lead grew to 21. Marco Melandri's best race of the year, into second, meant that he closed in on the leading Honda rider, Pedrosa. Alex Hofmann was clearly delighted with fifth, and his previous best result of seventh dated back to the German 250 race in 2001.
For the French crowd there was the delight of seeing their two riders running one and two, and the despair of seeing them both crash. Sylvain Guintoli got going again for a reasonable tenth place on his unfancied Yamaha, and his best finish of the season to date. His best result in GPs is third in the Dutch 250 race of 2003, and few would have expected him to threaten similar for the Tech 3 team. Meanwhile, Randy de Puniet had also got to show what he can do on a more even playing field, what with the Kawasaki not being top six material in the dry. So overall plenty of excitement and drama to remember here.
Standings after five races: Stoner 102; Rossi 81; Pedrosa 62; Melandri 61; Vermeulen 55; Hopkins 48; Capirossi 38; Elías and Edwards 35; Hayden and Hofmann 30; Barros 27; Checa 20.