Bradley Smith for full factory backed Aprilia 125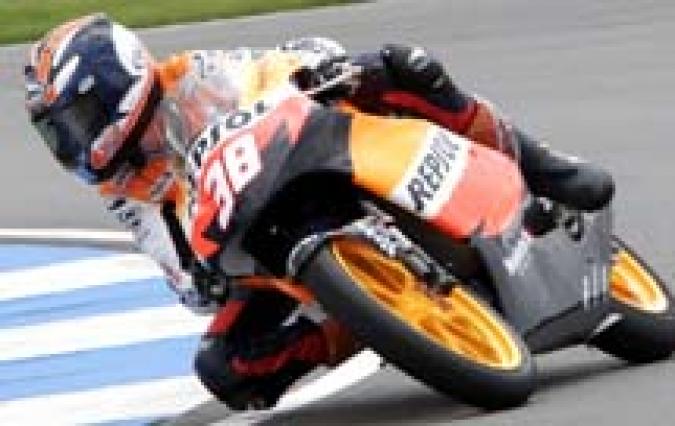 © Raceline Photography
By blue2bikes
October 26 2007
2008 Motorcycle Grands Prix, 125cc world championship: English rider and hot prospect Bradley Smith will be competing for one of the top outfits, the Polaris World team, in next year's 125cc MotoGP series, riding a fully factory backed Aprilia machine.
Bradley lies tenth in the 125 GP championship at the moment, and he said, "I am very proud to have been offered this ride, and I can't wait for next season to start."
Bradley made history when he climbed the podium in 2007, taking a well-earned third position during his race at the French Grand Prix, at Le Mans in May. This made him the youngest ever Briton to finish on a grand prix podium in the 59-year history of motorcycle Grand Prix racing.