Gremlins continue to dog Ferrari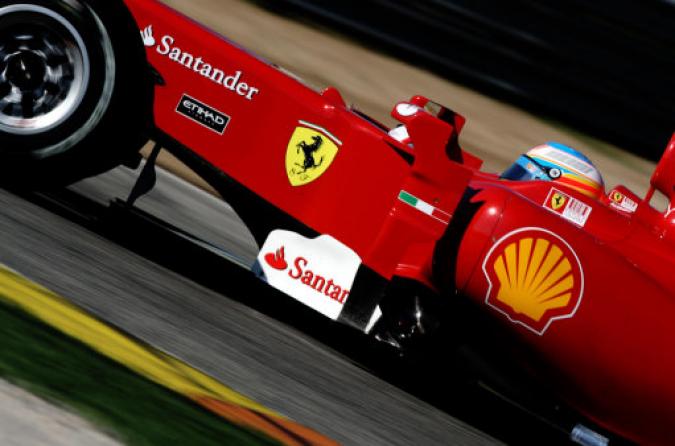 Not a good start
By Tifosa
February 26 2010
The test at Catalunya commenced today with hiccups for Fernando Alonso and Ferrari. After last week's problems limiting precious track time, Ferrari would have hoped for a clean run but the team was again forced to spend several hours in the garage, working on problems with the F10.
Alonso stopped on track early in the morning session with what the Scuderia has described as electronic problems. Ferrari debuted several new parts today including its version of the 'shark-fin' engine cover and other new aerodynamic components.
In all, Alonso completed 74 laps, most of which were done in the afternoon. His fastest time of 1.24.170 saw him take 7th spot in the time sheets. Although today did not go exactly as planned, he called it a "good day."
He later spoke on Ferrari's official site and said, "It wasn't a perfect day, but it was very helpful nevertheless. We had several new things in the car and we collected some data to see how they work. Now we've got to understand how to exploit them."
"The track wasn't great today. A little dirty and wind. It's always interesting to drive on a circuit, where you'll also have a Grand Prix, because you start seeing some aspects you'll have to deal with later on. All in all I'd say it was a good day."
Tomorrow, it will be Alonso once again behind the wheel of the F10.
Like to have your say? Join us in our Discussion Board and share your views!