Massa moves forward despite rain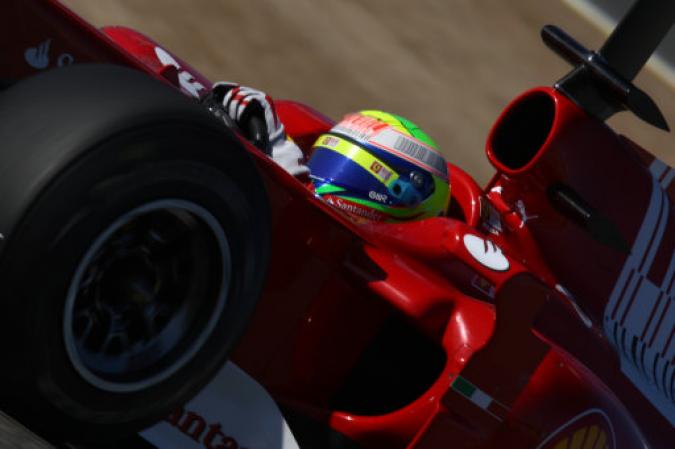 Making progress
By Tifosa
February 28 2010
It seems Felipe Massa just cannot get a break from the weather as rain once again marred his test today. The Ferrari driver, however, was able to complete a race simulation once the weather let up and was happy with his day.
The session started out dry but soon intermittent rain hit the track causing disruptions to the programs of the teams. Massa did not lap much in the wet as grip was poor. He was able to complete quite a bit of running in the afternoon though and ended his day with 115 laps. The fastest time of the day was set in the morning by Nico Rosberg of Mercedes GP in the dry.
Massa was unperturbed by the interruptions. "We managed to drive many miles, which is always positive," he told Ferrari's official site. He also remarked how the race simulation helped in tire evaluations with various fuel loads, adding "I'm satisfied with today. We're working in the right direction for the start of the Championship."
Tomorrow is the last day of pre-season testing and Massa is hoping he can close it out in dry weather. "Let's hope the weather improves: it would be important to finish the tests on a dry track to collect some more important data regarding the car under various conditions, also with less fuel on board."
Like to have your say? Join us in our Discussion Board and share your views!