Ferrari has the edge in Bahrain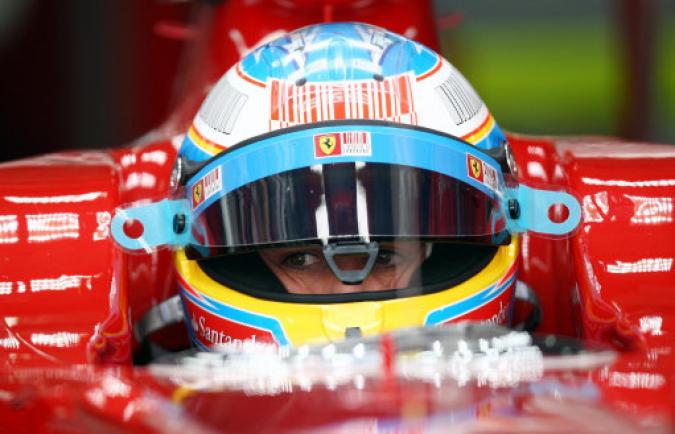 Reliable at Bahrain
By Jay
March 12 2010
Ferrari completed 92 laps in the season's first free practice at the Sakhir Circuit in hot and sunny conditions. The team concentrated more on long runs to get a good idea on the impact on tyres with heavy fuel and high temperature.
The new track layout, however welcomed teams with few bumps, to the surprise of many. "The new track is not bad. It is fun, even if there are a few too many bumps, which I hadn't spotted when I inspected it by bicycle." said Fernando.
It was however quite encouraging when Alonso set the second fastest lap in the morning session, and a close observation of the sector timings reflect a new picture.
The F10 was consistently faster in the second sector of the track, which incidentally happened to be part of the new layout, consisting more twists and turns.
This is encouraging for a team that has been always better on straight line speeds, while struggling in the slow turns.
The other two most important aspects were tyre-wear and reliability. While most of the teams were facing faster degradation of their tyres, like Mclaren and a few reliability issues by Red Bull, Ferrari fared much better in these two areas.
Though, Alonso observed that "With such high temperatures, tyre degradation was more rapid, especially with the rears", the reports from the track are encouraging for the red cars.
Felipe seemed quite happy with his outing today, "I am quite happy with what we have seen today. We worked a lot on finding the right balance on the car in race trim and on comparing the two types of tyre, running with various fuel levels, although never going for a quick time."
Chris Dyer was looking positive too, "We are reasonably pleased with the work done today. We picked up a lot of data which we will use to decide on set-up and strategy for the rest of the weekend."
Though none of them commented or compared other teams' performance, Ferrari looks consistent and all set for the season's first GP.
--------------------------------------------------------------------------------
New to this site? Have a comment or view to put forth? Then join us. It's free and takes hardly few seconds to get registered.
Discuss races, reviews, team strategies etc., in our Discussion Forum or just play the fun F1 Prediction Game etc., with the free forum membership.