Softer compounds worries on 1st day at Canada - Ferrari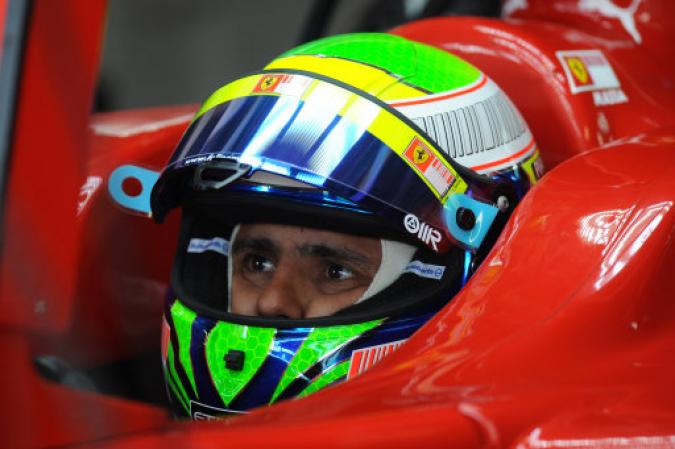 Hard Work Ahead !!!
By Jay
June 12 2010
The Ferrari team finished strongly after the second practice session yesterday at the Montreal circuit, with Fernando Alonso ending up second fastest behind Red Bull's Sebastian Vettel.
The difference between him and Vettel being only one-hundredth of a second, while Felipe Massa finishing 5th fastest.
The team however complained of tyre degradation, especially the softer compound.
"There were a few very minor problems that made the day more complicated, but all the same, we managed to get through the planned schedule. From what we have seen today, the tyres seem to work well over a short distance, while on the longer runs the softer compound appears to degrade very quickly, a situation which seems to be affecting everyone, not just us: we will see how the track conditions evolve tomorrow", said Chris Dyer.
The Montreal circuit known for being tough on tyres is also severe on brakes, which could cause trouble to the championship leaders Red Bulls.
However, Ferrari were much calm on that front, with Chris Dyer concluding, "This circuit is very tough on brakes: from our point of view, the situation seems to be under control."
The fans and formula one observers were surprised alike at the lack of developments from the Ferrari team, as since Bahrain, the team as hardly had any new or radical upgrade, except a non-working f-duct.
However, the drivers are confident and motivated to put up a good show at the circuit, before they visit Valencia for the next GP, where the team is rumoured to launch their b-spec car.
Speaking after the day's session, Felipe Massa said, "It was not an easy day, especially in terms of the degradation on the rear tyres, a factor which could play a decisive role in Sunday's race. From what we have seen today, our car seems to be more competitive than in the previous race: the gap to the strongest teams like Red Bull and McLaren appears to be smaller and I really hope we can get back to fighting for the top places.".
While Fernando Alonso emphasised on focus and hard work ahead, "We must keep trying our best and then let's see what we can do. A podium, a place in the points, a win: the final result depends on so many factors and the important thing is to concentrate on our job."
---------------
Today's hot topics under discussion
1) Canadian GP
2) Ferrari Car Development updates
Join us on our discussion forum