Ferrari scores a podium at Canada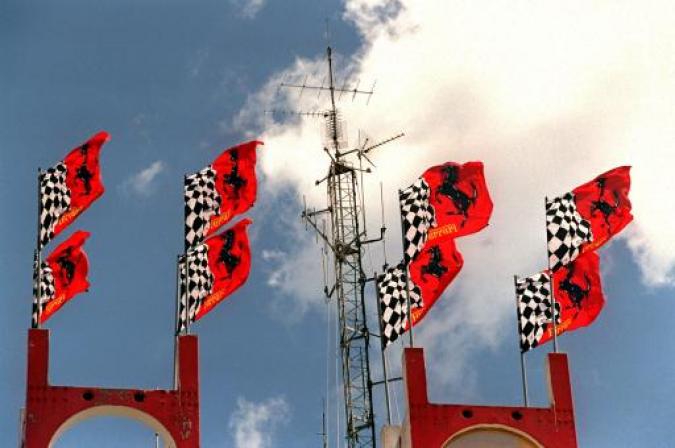 By Jay
June 15 2010
After the disastrous results of Turkish GP, the Ferrari fans had something to cheer in Canada.
Fernando Alonso who had a good weekend, starting from the Friday practice sessions, started 4th on the grid, and finished 3rd on the podium.
Felipe Massa on the other hand had a very bad race. He had started down at 7th, but faced problems from the start that saw him involved in a collision with Force India's Tonio Liuzzi, which meant he had to pit on the opening lap.
However after putting some quick laps and climbing up the order, into point scoring position, he was again involved in a collision with Michael Schumacher, that needed him to pit again for a new front wing.
He said, "This was a horrible race, in which everything happened to me. At the first corner, I had an accident that put me out of the game in terms of fighting for a top place finish. After that, I was always in a lot of traffic and when I had at least managed to get back into the points, there was another collision, this time with Michael and that put an end to even that slight chance of points. I expect to do better in Valencia because there will be updates on the F10 and I hope to be in the fight for the top places."
Fernando Alonso's race was not trouble-free too as he was involved in incidents with a few backmarkers that saw him losing his 2nd position to Jenson Button, as he was trying to close in on the eventual winner, Lewis Hamilton.
"It's great to be back on the podium and especially to be able to fight for the top places once again. Today, we could have won but we did not manage it because, on a few occasions, we paid a heavy price for the traffic. These things can happen to anyone in a race and this time it was our turn," he said.
Team boss Stefano Domenicali was however upset with the overall result.
"This result is very regrettable as it does not match up to the potential we had shown this weekend. Fernando, who drove a great race, could have won, but a few incidents did not work in his favour: these things can happen in racing, but that does not make it any less disappointing."
Ferrari are now looking forward to the Valencia GP with major updates rumoured to don the F10 that will bring it closer to the Red Bulls in terms of pace.
----------------------------------------------------------------------------------------------------------------
Today's hot topics under discussion
1) Canadian GP
2) Ferrari Car Development updates
Join us on our discussion forum