Alonso on podium at Hungarian GP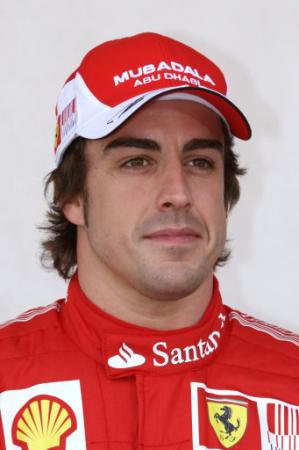 By Jay
August 1 2010
Fernando Alonso finished second on the podium in the Hungarian GP today.
Alonso who started third on the grid overtook Red Bull driver Mark Webber to gain second place, behind Sebastian Vettel.
The race was, however, won by Mark Webber who got lucky when safety car came out and leaders Sebastian Vettel and Alonso were in pits.
Vettel was then penalised with a drive through for exceeding 10 lengths behind the safety car. This put Alonso back in second position and was able to hold Vettel for the rest of the race.
Alonso termed his victory was a payback for the bad luck he suffered earlier in the season.
"I think we have some credit from this year's bad luck but if have five or six more gifts it is still not enough maybe," said Alonso.
"The start was superb and we passed Mark thanks mainly to the clean side then we were side by side with Vettel in the first corner. Not able to overtake but very close."
"We tried to do a good Sunday with no mistakes, no penalties or anything and we found ourselves second. Mark was incredibly quick and the soft tyre was not so soft this weekend so he was able to do 40 laps with a set of tyres which is normally not the case. Overall I think it was a good weekend knowing that the pace was not good enough and we had 40 laps behind Vettel."
Alonso now moves to 5th place in the championship run for the season (See: Points Table)
Felipe Massa finished a strong fourth position, accumulating good points haul for Ferrari.
The championship now moves to Spa, Belgium in three weeks time.
-----------------------------------------------------------------------------------------
Today's hot topics under discussion
1) Hungarian GP
2) German GP
3) Ferrari Car Development updates
4) Is Alonso making too many mistakes?
5) Adjustable Rear Wing for 2011 Season
Join us on our discussion forum