Ferrari Race Report - Hungarian GP 2010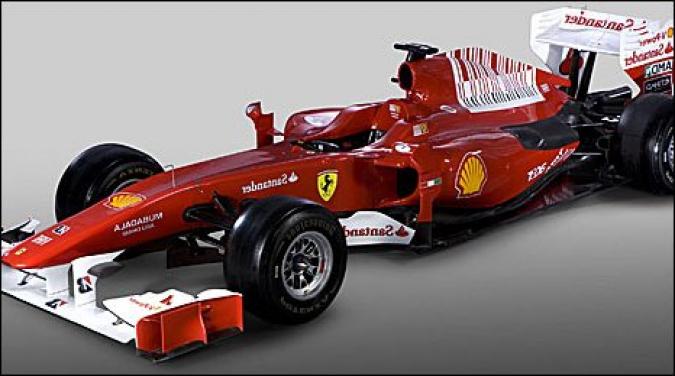 By Jay
August 2 2010
Ferrari put up a strong performance snatching a second place podium (Fernando Alonso) and fourth place (Felipe Massa) on a day when the Red Bulls were running more than a second faster per lap.
Fernando Alonso thus moved within 20 points from the new championship leader, Mark Webber of Red Bull. Here is what the team boss Stefano Domenicalli had to say about the race and his drivers. "It would have been nice to dedicate a win to Lupo Montezemolo, the son of our President, but it was not possible, because, we have to admit it, this weekend, Red Bull was stronger than us, but we will definitely try again in Spa!", he said. "All the same, we are very pleased to have picked up 30 points which came at the end of a race that was very closely contested from the first to the last lap. I wish to congratulate Felipe, both as a driver and as a man: he managed a very difficult race without making the slightest mistake and as a man, he proved able to tackle in the best possible way a week when he was under a lot of pressure." "Fernando was extraordinary: even though his car had a lower performance level, he held off Vettel for over thirty laps, not forgetting his great start. Our aim today was to close down the gap to the leaders in both championships and that's exactly what we did." He said there is still lot of work that needs to be done in the coming weeks. "The situation is once again more open now, but we are well aware that there is still a lot to do. The Red Bulls have always been very strong and I am sure McLaren will return to top form. We must stay focussed on our own work, always giving our utmost effort; on the track trying to exploit every opportunity while at Maranello pushing hard on the development of the F10." Fernando Alonso said that it was time some good luck comes back to Ferrari after all the bad luck in the season so far."This is a very important result. Luck owed us a lot and today it made a first payment, or at least a partial one." "I got a great start, first of all managing to get past Webber and then getting alongside Vettel going into the first corner, but I was not able to complete that move. Then, we did not have the speed to stay with the leader and so I had to think mainly about defending my position." "When the Safety Car came in, there were a few tense moments, when it was vital not to make any mistakes, keeping my speed on the limit. After that, it was not easy fighting off Vettel for over thirty laps: his car was definitely quicker than mine, but luckily this track does not offer up any places for overtaking, apart from the first corner." He said that McLaren, who struggled in the race, would be back in good form at Spa. "Clearly, we have to improve our car if we want to be in with a chance of fighting for the title: here the Red Bulls were unbeatable and although McLaren struggled today, they will be very strong again in Spa and Monza, where there are long straights that suit their car." "We will have some updates in Belgium: we hope they will allow us to close the gap to the best. It was important to finish this very tough month of July in the best way possible: the break is coming at just the right time. The final part of the championship will be very interesting, with five drivers all within 20 points." Felipe Massa was equally happy with his fourth place finish, being his best at Hungaroring so far. "This is my best result at this Grand Prix and I am happy that it comes one year after my accident. All things considered, this was a positive result. At the start, I did not have much grip, but I expected that, given I was on the dirty side of the track. Today, against rivals who were really flying we did the most we could." "I think the decision to pit when the race was under the Safety Car was the right one: we could not have done the same as Webber, staying out for such a long time on the soft tyres. It's true that with the double pit-stop, I lost a place to Hamilton, but then for once, luck was on my side and I got the place back."
-----------------------------------------------------------------------------------------
Today's hot topics under discussion
1) Hungarian GP
2) German GP
3) Ferrari Car Development updates
4) Is Alonso making too many mistakes?
5) Adjustable Rear Wing for 2011 Season
Join us on our discussion forum