A good and bad day for Ferrari at Belgium GP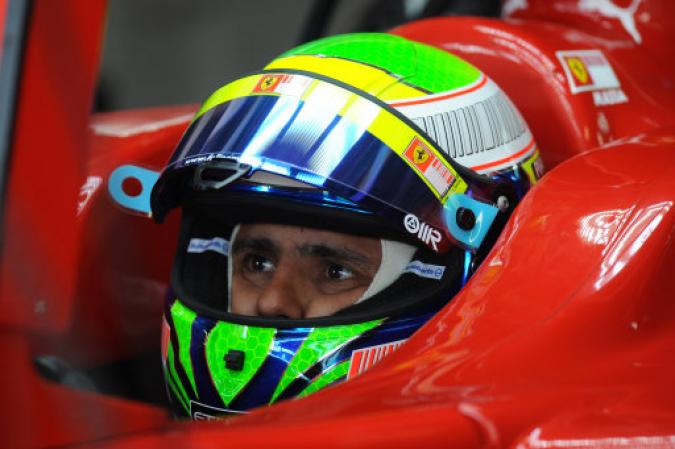 By Jay
August 30 2010
Felipe Massa cruised to a strong fourth place finish at the Belgium GP race, that saw his team-mate spinning out with no points.
The weather played a major part in a race that saw Fernando Alonso T-boned by Barrichello at the Bus Stop at the opening lap, which made him visit the pit, while later when he was fast climbing up places, lost control, with just 6 laps to finish, that ended his race.
Massa on the other hand drove confidently, not risking much, and with Sebastian Vettel crashing in to Jenson Button, he gained two places and valuable points to the team.
"I think this is a positive result and, given the way the race went and the accidents that put Vettel and Button out of the game, we can even say we were a bit lucky," Massa said.
He added that the next race at Monza will suit Ferrari better, and also the fact that it is a home race for Ferrari.
"Now we go to Monza, for our home race: we hope to do well at a track where speed and stability under braking count for a lot. We will continue to fight right to the end, even if the situation in the championship is ever more compromised."
Fernando Alonso was visibly upset at the bad luck he had at the start and regretted his mistake later that would have brought in valuable points to him and the team.
"At the start, I immediately made up some places and the signs were that I could have a good race. Then, I found myself in the wrong place at the wrong time, when Rubens could not control his car under braking and crashed into me."
"Then I went off the track, when I went over a kerb and that was my race over: a shame even if the points I could have brought home would not have been a lot. It is very disappointing, because this is a bad result, but it does not mean I have given up on my chances of winning the title."
Though there are no changes in position for Ferrari in the constructor's and driver's championship run, the gap has increased and it would be a difficult climb from here, especially for Alonso, considering his championship chances.
Join us on our discussion forum