Podium for Alonso, crash for Massa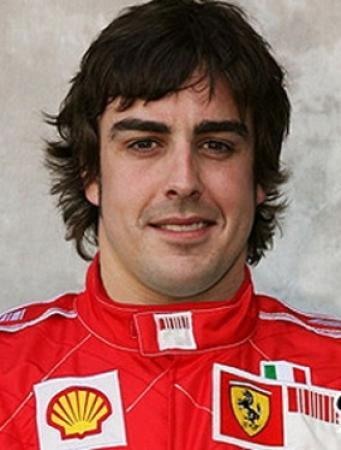 By Tifosa
October 10 2010
Fernando Alonso scored a well-earned 3rd place at Japan in an event filled race, dominated by Red Bull drivers Sebastian Vettel and Mark Webber, who finished 1-2 respectively. However, teammate Massa crashed out on lap 1 ending his unhappy weekend on a low note.
The race started in dramatic fashion with Vettel getting away cleanly and Kubica zooming into P2 following his start from P3, taking advantage of yet another sluggish getaway by Webber, leaving Alonso in P4 just as he started. Before the 1st corner, Petrov, Liuzzi, Massa and Hulkenberg were all involved in crashes that brought out the safety car. Whilst behind the safety car, Kubica lost his right rear wheel ending his race on lap 2, promoting Alonso to 3rd, where he drove a strong race and showed the pace of Ferrari to be much better than expected.
Felipe Massa , by comparison, had a really poor race, crashing out by the first corner.Initially, he was caught out at the start by the slow Mercedes of Nico Rosberg and then had a short excursion onto the wet grass. He hit a kerb when rejoining the track, sending him straight across the track and into the Force India car of Liuzzi
Although the Japanese GP proved to be a mixed bag for Ferrari, the podium for Alonso proved a real positive as this race was expected to be very difficult for the Scuderia.
After the race, Alonso expressed his satisfaction with his performance and appeared optimistic about his chances for the last 3 races of 2010.
"All things considered this was a positive day for us. On a circuit that seemed purpose built to show off the strengths of the Red Bull, we managed to get on the podium, losing just three points to the championship leader."
Explaining his strategy, he said that in first part of the race, his aim had been to keep the McLarens behind. "In the first part, we ran a defensive race, trying to keep the McLarens at a distance, especially Jenson, who was on a very different strategy to ours. Then when we realised they were no longer a threat we tried to put the Red Bulls under a bit of pressure, but there was nothing to be done. Here they were perfect and when that happens they are really hard to beat."
Meanwhile, Massa addressed his qualifying struggles, which he reckoned was the main issue he has faced off-late. "The main problem is still qualifying: again today I struggled, even if traffic played its part. In the race, the situation is better but we know how difficult it is to overtake. These past two races have been frustrating for me but we have seen many times this year how quickly the situation can change: I will be trying my very best in the remaining three Grand Prix."
The standings in the drivers' championship remain very close between Webber (220 pts), Alonso (206) and Vettel (206). In the constructors' championship, Red Bull (426) has pulled a small lead over McLaren (381).
The F1 circus now moves onto Korea, with several questions still remaining about the track, and indeed, the race itself.