Heartbreak for Alonso and Ferrari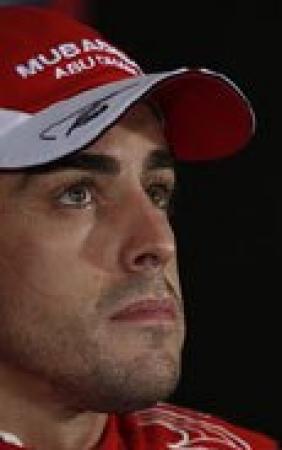 Crushed aspirations
By Tifosa
November 15 2010
Sebastian Vettel was crowned WDC today with victory at the F1 season finale in Abu Dhabi as a wrong call on pit strategy left Fernando Alonso adrift of his 3rd championship.
There were several permutations and combinations possible today, but what mattered at the end was Vettel winning the race and Alonso finishing 7th when he needed to be 4th.
The race started off with a dramatic incident involving Michael Schumacher and Vitantio Liuzzi, which brought out the safety car. A few cars pitted during this time, including Nico Rosberg and Vitaly Petrov, and it would be these drivers that ultimately played a huge role in determining the 2010 WDC.
After the SC period ended, Vettel led the way from Hamilton but Alonso lost P3 to Button with Webber in 5th. Webber pitted early, after kissing a barrier and doing some damage to his tires. Reacting to his pit-stop, Ferrari pitted Felipe Massa first and then after a few laps, Alonso. However, both cars got caught up in traffic, and effectively ended Alonso's chances of clinching the WDC.
For almost 40 laps, Alonso was stuck behind Petrov, unable to get around the Renault. The Russian drove doggedly, and pretty much free of mistake.
Alonso admitted the strategy had been the wrong one but he refused to blame the team. "We decided to cover Webber. That was maybe not the right thing, but it's always very easy to see the strategy after the race."
Still, he took away several positives from the 2010 season. "It was a good year, the first year of my relationship with Ferrari. For the last few years I've been fighting to be in Q3 and now I've finally been fighting for the world championship once more.
"I've taken five victories this year which puts me ahead of Niki Lauda and Fangio, which is very special as I never thought I'd achieve so much on this list.I will remember this year for a long time and despite the final result. I'm very proud of this, the job the team has done and our approach to the last part of the year."