Jerez Day 2 - Ferrari Report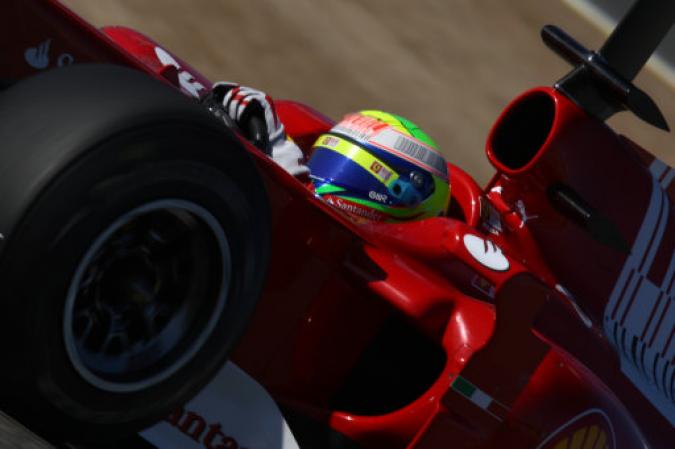 By Jay
February 12 2011
The day two of the Jerez was again a smooth ride for Ferrari and things went as planned for the Italian team.
Ferrari used the perfect Jerez weather to get the maximum out of the tyres and Felipe completed his round of two days testing, completing around 900 kms of total running.
"On both days, I was always able to complete the programme we had planned," he said to the media, after his testing duties yesterday.
"We tried all four types of tyre that Pirelli brought here and were able to acquire a lot of data. There is a lot of work to do before understanding the behaviour of the tyres and then to find the right set-up on the car. The times? It is always better to perform well, even if it does not mean much."
With Mercedes Michael Schumacher putting in the fastest lap for the day, Felipe said that he and his team were more focussed on their own development.
"From here to the first race, a lot will change, on our car and on those of the others. After just a few days of testing it really is impossible to say where we are compared to the others. We are trying to concentrate on our own job, without worrying about what our rivals are up to. The important thing is to understand in which direction we must go and how to solve our problems. The first race in Bahrain is still a very long way off."
In his personal reaction on Schumacher's pace, he said, "Michael fastest today? Well…it's not exactly a novelty for him to be in that position, given everything he has won in his career."
He further added that the team were working on the reliability of the car in lieu of the changes that the car has this season viz, KERS and movable rear wing.
"We have to try and understand the handling of the car as well as possible, but clearly, when it comes to the rear wing, we still don't know how it will work in an overtaking situation. So, it is important to have a reliable car to make the most of the time available."
Fernando Alonso will take to the steering of F150 (we intend to call it like that :) ), as testing resumes for the next two days at Jerez.