Jerez Day 4 - Ferrari Report - Alonso tips Red Bull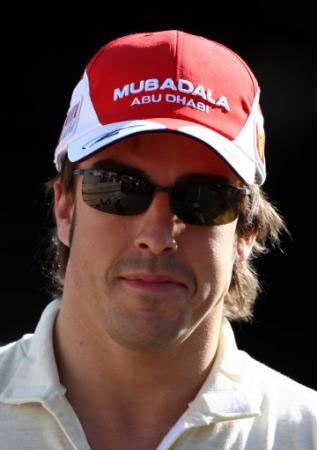 By Jay
February 14 2011
Ferrari ended the four day tests at the Jerez circuit in Spain with another 100 plus laps, with rain hitting the circuit in the final minutes of testing.
"The best thing about these first two test sessions is definitely the reliability," said Alonso.
"Both myself and Felipe have been able to always do at least one hundred laps a day, which is very positive. Our aim in these tests is to make the car as tough as possible and then, when we get to Bahrain, introduce some developments aimed at performance."
Rubens Barrichello of Williams topped the timesheet for fastest lap, with 1:19:832, while Alonso was third fastest behind Kamui Kobayashi of Sauber.
However, Alonso felt Red Bull should be the strongest of all teams in the opening race at Bahrain.
"As I often said recently, there is no point in looking at the time sheets, but it would be very surprising if any teams other than Red Bull, McLaren, Ferrari, Renault and Mercedes are fighting for the wins. Red Bull ended last year with an advantage of around half a second over the others and it would be strange if they were not the strongest in Bahrain."
He also said that the recent test timings from the Red Bull should not be taken at face value.
"I've noticed too how the runs have gone and they have done. They test and no one knows what others are doing."
Yesterday, Ferrari, like most of the other teams, focussed it's main testing on the Pirelli tyres.
"It is the biggest change of the year and there is still a lot of work to do to adapt the car set-up and driving style to these tyres," he said.
"From what we have seen so far, we will need to run different strategies with more pit stops. We managed to do around forty laps, not all at one go, on the same set of tyres, but we know that in the much higher temperatures of Bahrain, the situation will be very different."
Another big change being the moveable rear wing, which Ferrari tested, "We were able to try the adjustable wing in race conditions, but it is still too early to understand clearly if overtaking will be easier," Alonso added.
"We need to see if the 600 metre limit set by the FIA is not too restrictive, but we know this situation is still able to be revised. From the little we could see, I think it will still be very difficult to pass a car with similar performance to your own. The system works well on our car: we never had any problems, not even under braking," he concluded.
Felipe Massa would be on track tomorrow for a promotional filming for the Scuderia's partners, while the next round of testing moves to Circuit Catalunya, scheduled for 4 days, starting from February 18.