Barcelona Final Testing Day 2 - Ferrari Report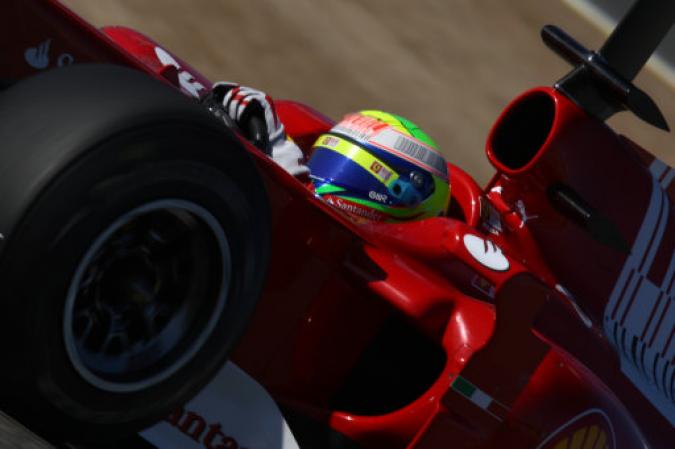 By Jay
March 10 2011
Ferrari introduced their new exhaust configuaration at the Barcelona circuit, along with all the updates planned for the first race.
Though the Ferrari didn't set the fastest time for the day, it was encouraging to see the 150 Italia running longer stints without a single problem with the new updates.
Felipe Massa, who was at the wheels of the Ferrari commented, "First impressions are positive."
"You can feel the effect of the new elements on the handling of the car, especially that of the exhausts. Today, we worked mainly on a back-to-back comparison of the various configurations, especially in the area of the front wing. Once again today we did a lot of kilometres, which is always a good thing."
He would be back for his final day of testing tomorrow prior to the first race at the Australian GP.
"It's true, I've got just seven more hours of track time, so we will try and make the most of them. Definitely, we will have a look at running over a long distance to get even more information relating to the behaviour of the tyres, which will certainly be one of the key factors this season."
Tomorrow, it would be again long stints of laps for the Ferrari as they would be looking to fine tune the new exhaust settings, which they have introduced late, in this final testing phase, and would want to get the maximum feedback and resolve every small issues before the season kicks off this month end.