Barcelona Final Testing Day 3 - Massa hopes Webber is right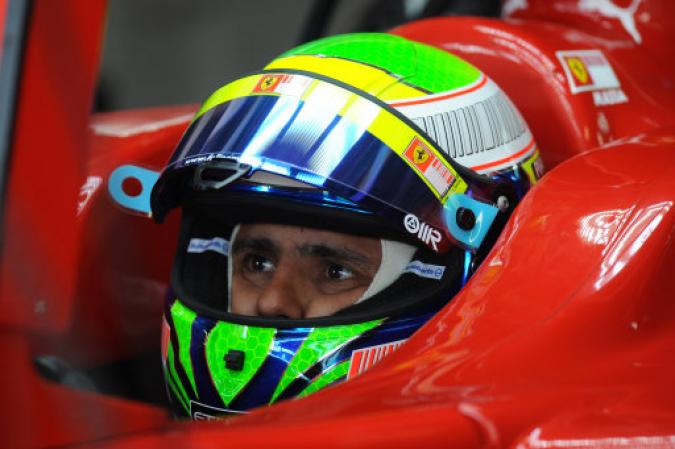 By Jay
March 11 2011
Felipe Massa completed his winter testing schedule going second fastest on Day 3 of the final testing at the Barcelona circuit yesterday.
He posted a time of 1.22.092 and completed 132 laps, the most among other runners for the day, sending a clear signal to his competitors, that this Ferrari 150 Italia is rock solid, especially to last season champions Red Bull.
Speaking to the media later, and on being prompted to comment on Webber's view that Ferrari were favourites, he said, "I would say they are the favourites. They are the reigning world champions, they have a very quick car and they appear to have done a very good job during these tests. Having said that, I really hope that he is the one who is right!"
The Pirelli tyres, like many believe, holds the key to races this season, and Felipe feels the new updates to Ferrari is having a positive effect on the tyres.
"These two days of testing were very important and the outcome is good. We introduced a lot of new components on the 150 Italia and their effect was clear to see"
"There's more downforce and therefore, even the tyres were working better, even if their level of degradation is still significant. Today, we did a race simulation and the car also worked well in this situation. I don't know where we are compared to the others because we just concentrated on ourselves."
He said, that like last year, qualifying is important, but the race strategy would be totally different.
"I think that qualifying will still be important, but the race will be very different to last year. I expect a lot of pit stops, as can be seen from the fact that today I did four and it will be important to manage the tyres very carefully, even in qualifying. Strategy will become even more important, that's for sure. I myself feel more confident, because to have more grip on the first flying lap is vital for me and I think that my style of driving is well suited to these tyres, whereas last year I struggled a lot because the tyres, especially the fronts, were very hard."
Fernando Alonso takes on the 150 Italia today, and will continue tomorrow, being the final day for this year's winter testing schedule.
Visit Ferrari Discussion Forum