Barcelona Final Testing Day 4 - Ferrari 140 of 150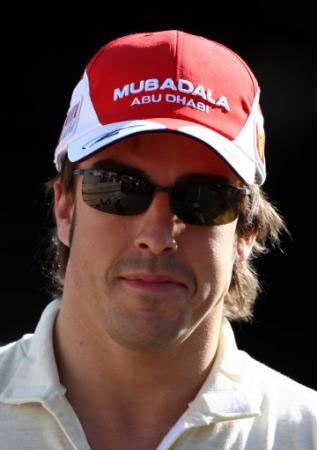 By Jay
March 12 2011
No, Ferrari is not playing cricket, though it sounds like one. The 140 of 150 title looks more like cricketing icon Sachin Tendulkar's match score that says 140 runs of 150 balls.
The 140 is the amount of laps that Ferrari's ace driver, Fernando Alonso completed yesterday with the 150 Italia, at the Barcelona circuit, proving yet again that Ferrari's Challenger is strong and raring to go.
Ferrari thus completed a total of 1,714 kms in the three days of testing that they started since March 9th.
"Once again, the car has proved to be very reliable, which is always good news," commented Alonso later in the day.
"The updates that the team prepared for this last test have improved the handling of the car and today we managed to do a good simulation of a Grand Prix weekend, with reasonable lap times."
In comparison to others, he said all are together, jokingly referring to Mercedes, which set the fastest lap for the day with Michael Schumacher.
"Where are we compared to the others? Today, we are all together here in Barcelona…But joking apart, we will only discover the truth in Melbourne. Tyres used, fuel loads, test programmes. There are too many parameters in play and they can make a big difference in terms of outright performance. Right from the start of these tests, we have always concentrated on our own work, trying to improve the car and be reliable. How clever we have been, we will see in two weeks time."
Fernando was also shocked at the tragedy that struck Japan yesterday, "Confronted with a tragedy like the one that has struck Japan today, Formula 1 and all its problems to do with tyres, wings and engines is way down the list of priorities and today, my thoughts go first and foremost to the victims and their families."
The final day of this year's pre-season testing will be underway today at the Barcelona circuit, with Alonso at the wheels of the 150 Italia.
Visit - Ferrari Fan's Forum