Rumours of Ross Brawn and Adrian Newey to Ferrari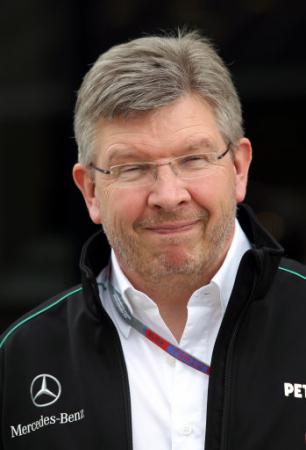 By Jay
December 1 2012
The F1 silly season for 2013 has started strongly with rumours of former Ferrari Technical Director Ross Brawn and Adrian Newey, Chief Designer of Red Bull have got offers from Ferrari F1 team.
The rumour if turns out to be true will be great for fans of the prancing horse team, as they have been struggling in the last 4 years under Stefano Domenicali, the current team boss.
Ferrari's Fernando Alonso lost the title only due to the car not being good in qualifying and yet managed to salvage second position in the Championship.
Fernando drove like a man possessed the whole season, only to lose the title by 3 points to Sebastian Vettel of Red Bull, which is designed by the current design genius Adrian Newey.
Newey has been linked to Ferrari since quite some years back, but he has denied that he has any intention. Here is a gist of the interview he gave in Februrary 2012.
"To be perfectly honest I can't see myself going anywhere else," said Newey at Jerez in Spain during the first day's action of the new season.
"I've been very centrally involved with the team from very early on and proud we've been able to get from where we were, and the ashes of Jaguar, to where we are today.
"That in itself brings a huge amount of satisfaction and kind of a slightly paternal feeling of wanting that to carry on.
"To now leave for another team would feel a little like walking out on your children in a way."
However, nothing is permanent in F1, as we have seen drivers, managers and designers change their tone, and the lure of driving or designing a Ferrari car is too tempting.
Ferrari have been trying to get Newey and have been sending feelers to him, as Domenicali stated in January this year - "I think that Adrian Newey showed his capability in a fantastic way in the last couple of years. But what he would like to do in the future, well we will see."
We can now only wait and see what happens in the coming months. If Ross Brawn would be interested, it is little wonder that Stefano Domenicali would be shifted to a different role, as nothing less than a Team Principal position would be Ross's demand.