Red Bull to lead - Alonso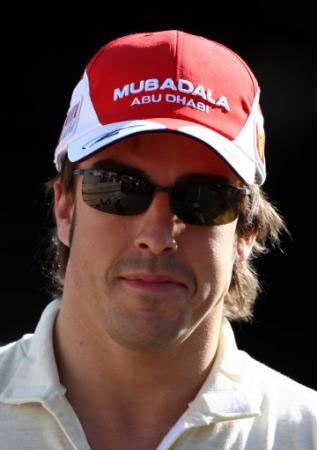 By Jay
March 5 2013
Fernando Alonso believes Red Bull will lead from front when the new F1 season starts next weekend.The ace Ferrari driver, speaking to Spani's El Pais news papers expressed his thought that RBR have the edge, "I think so".
Even though he said Mclaren and Lotus looked faster, he said RBR's chances looks better heading to first race.
"McLaren, Lotus will be there, and Mercedes, who have worked on this car since the middle of last season, have improved, but it would be a major surprise if Red Bull is not in front of everyone," said Alonso.
"They should be able to win in Australia even with the car of Brazil (2012)."
He said Ferrari has a car that is capable of fighting with the best, and able to win races and podiums."
"We can't forget that late last year we were 7 or 8 tenths behind the competition. So we will not be the fastest, but we will not be 1.6 seconds behind, as we were in Australia last year.
"But we are faster," he is quoted by the AS newspaper. "The base is infinitely better.
"I need a faster car to win, but two tenths (slower than the best) is enough."
He said prediction based on winter testing is impossible and there will be surprises.
"Impossible. You don't go to a training camp to see if Barca is going to win on Sunday, or watch Djokovic and Nadal warm up to know the winner.
"The first four or five races will be a surprise for everyone," added Alonso.