Alonso's inputs to LaFerrari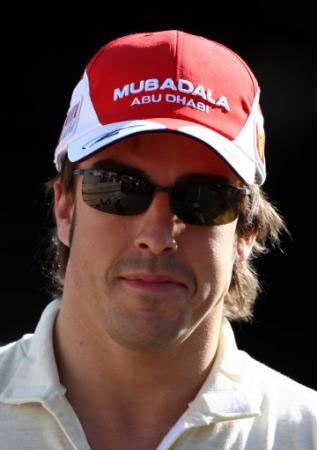 By Jay
April 7 2013
With a week to go before teams race at the Shanghai race track, Fernando Alonso got busy with fine tuning the new Ferrari road car.
Fernando spent two days at Maranello with a stint in the simulator, meeting with team boss Stefano Domenicali and finally working on fine tuning the new LaFerrari road car.

The project, LaFerrari road car, is particularly of keen interest to the Spaniard.

In the past few months he worked on the driving position, the location of the controls and on the car's handling on the track.

He also went round the factory, visting various departments within the Gestione Industriale, including the Foundry, where heads, cylinders and blocks are produced, as well as the Paint Shop where the bodies are painted prior to going onto the assembly line.

"I am always happy to spend a few days in Maranello," he said.

He posted on the Ferari website, that "Apart from working on the car and being in close contact with the team, sometimes I'm able to see some of the production departments which are the heart of the company.

This time I met up with people who are never in the limelight, but they have an incredible love for their work. I think that everyone, at least once in their life, should be able to experience a visit to these places and meet these people.

It was nice to shake their hands and see the passion in their eyes. It gives me even more motivation and makes me even prouder to be part of the Ferrari family."
On the Discussion Board -
- Ferrari's Special Veto Power in F1
- FIA asks Mercedes, Red Bull and Lotus for changes in the car ahead of China