Spain media attacks Massa, while Alonso Ignores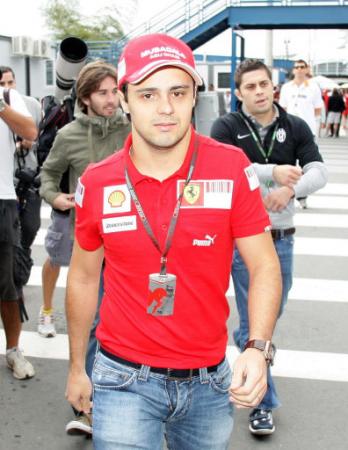 Under attack!
By Jay
February 14 2010
Fernando Alonso has played down on the recent controversy that has hit the news media in Spain on his teammate Felipe Massa's comments on him.
The Spanish press is reporting that Felipe Massa has allegedly commented on Fernando not being the best driver.
According to reports, Felipe in an interview to a Brazilian website has stated that since the return of the legendary Michael Schumacher, Alonso no longer remains the best. He said Alonso should integrate more with the Ferrari team.
Ferrari has dismissed the reports, saying it to be misintepreted by the press.
However, the Spanish newspaper, El-Mundo Deportivo, in an all out attack on the Brazilian, screamed "Por que no te callas?" (meaning, why don't you shut up?).
The newspaper says that Massa's interview shows more about his insecurity because he doesn't want to be relegated to a number two driver status, under Alonso.
It seems the media have picked and chosen lines between an interview. Felipe had in fact stated that Alonso is one the best driver on the grid, but when a 7xWDC comes back and looks in terrific form, you need to work harder to regain the best driver status.
Alonso however said he was ignorant of this thing and the team doesn't worry about such matters.
He again reiterated that he felt like home at Ferrari, and the team, including Felipe, have warmly welcomed him.