FIA needs to plan testing venues more logically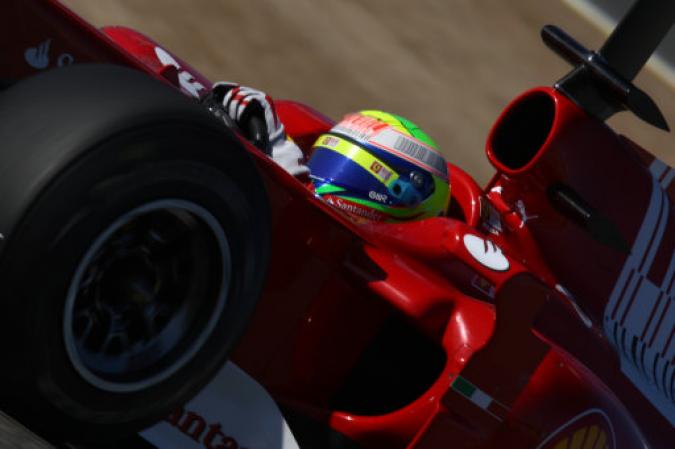 Felipe Massa
By Jay
February 17 2010
The Jerez testing is heading for a washout, as rains are expected to lash heavily during the four days of testing, beginning today.
The Sate meteorology department haspredicted rain with storm on all four days, with 90% chances on Thursday and Friday, while 80% chances on the other two days viz., Wednesday and Saturday. A few other websites are predicting less chance of rains, but only on Saturday.
Autosport reported that teams were contemplating on shifting the testing to Barcelona track; however, the logistics would pose a problem with less time at their disposal.
In this scenario, the question arises whether FIA took weather into consideration before deciding on venues? Since, they themselves have limited testing days.
The damp conditions would hamper teams' preparation in fine-tuning their cars in time, based on valuable feedback from testing, for the upcoming Bahrain GP.
For Ferrari, Felipe would be driving the car for the first two days, followed by Alonso. However, it seems there are slim chances of either of them getting a good dry run.
--------
New to this site? Have a comment or view to put forth? Then, why don't you join our discussion forum? It's free and takes less than 10 seconds to get registered.Get it done here