Drivers baffled at the season so far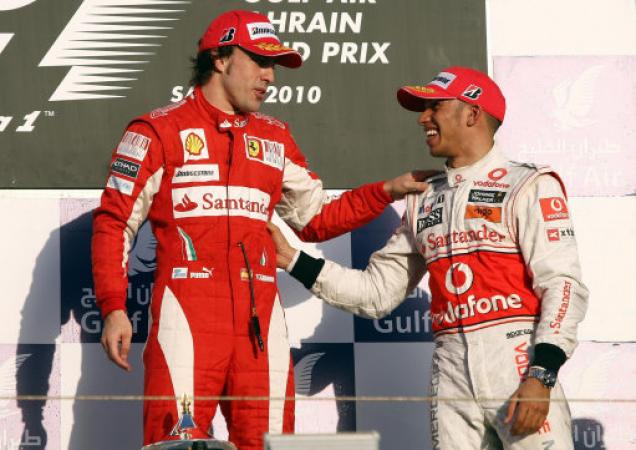 Any guess mate?
By Jay
May 15 2012
"Some of the results that we saw this weekend feel very strange," said Ferrari's Alonso.That's is the feeling echoed by one and all in Formula One, with not only different drivers winning each of the five grand prix, but how a team is quick at one track and struggle hugely at other.
Here are a few quotes of surprises -
Kimi Raikkonnen - "At one race one team is there (at the front) and then suddenly they are tenth in the next race, so it's bit of an odd situation," agreed the 2007 world champion Kimi Raikkonen, who finished behind Alonso in his Lotus on Sunday.
Fernando Alonso - "I don't know. I don't know how to answer." on whether he is enjoying this season. "With seven laps to go (at Barcelona last weekend) I got to a curve and suddenly the grip was gone. I even radioed the box to see if the car had been damaged," said Alonso.
Jaime Alguersuari - "This is the most even formula one we have seen for 20 years, so it means you really see the work of the driver, especially with the tyre management."
Sebastian Vettel - "Three weeks ago Williams was nowhere, now they're beating everyone into the ground."
Dr Helmut Mario of Red Bull - "If we knew why, we'd be very happy.
Jenson Button - who is known to manage tyres better with his smooth driving style - "I work hard at it, "but right now it's not working and I have no idea why.
Nico Rosberg of Mercedes - "Two races ago we were at the top and now everything is changed. What's up with Formula One?
Romain Grosjean - "I think it's going to be a big fight right to the end with some very close racing. Anyone can win."