Valencia Day 1 - Ferrari Report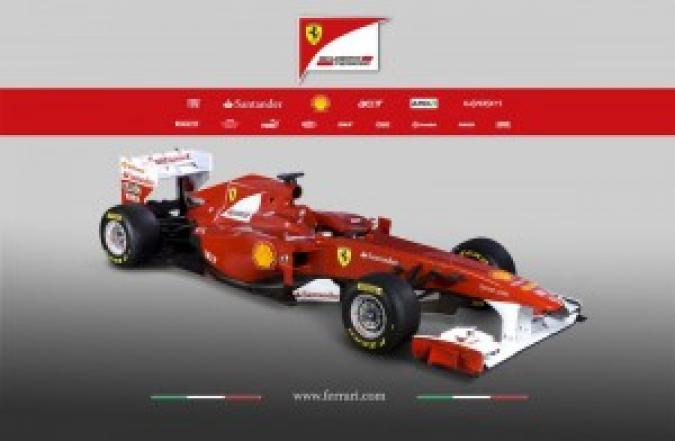 By Jay
February 2 2011
Ferrari had a good first day of testing at the Valencia circuit yesterday with Fernando Alonso at the wheels of F150.
The car mostly did long runs to understand and get feedback on the Pirelli tyres, which was the prime objective of the Ferrari team on Day 1.
Speaking to the media at the end of the day, Alonso said he had a great feeling about the car.
"After so many weeks of waiting I had a great desire to return to the car. It's always a great feeling to be the first to drive a new car and I'm honoured that this was my job, " he said.
Though there were reports of the F150 having a few niggling problems during testing yesterday, Alonso said all was fine.
"I'm satisfied with how this first day has gone, in particular regarding reliability. We haven't had any kind of problem – just as we haven't had any in the factory before arriving here."
Speaking on the tyres, he said, "We don't have a huge amount of sets of tyres available and there is significant tyre wear."
"That probably also stems from the track conditions that were not at their best after the rain of recent days. But we are all in the same situation and we just have to work to adapt in the best way."
Fernando completed 98 laps with a best lap time of 1:14:553, which was the sixth fastest of the day. The fastest car of the day was the Red Bull RB7 driver by Vettel, which posted 1:13:769.
Fernando however said it is difficult to assess the situation after just one day in to the testing.
"It's impossible to have an idea of how the different teams line up after just a few hundred kilometres and I don't think that we will have a clear picture before the Bahrain Grand Prix. I remember that last year at the last test in Barcelona we were sixth fastest with Sauber and Force India ahead of us. At Sakhir we lapped them. I think that this question mark will remain right up to the first race."
Today, the second day of testing at the circuit starts at 9am GMT.