Alonso wants Vettel, Newey!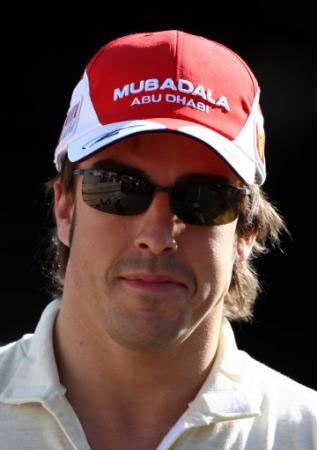 dreaming big
By Tifosa
August 31 2011
Fernando Alonso, Sebastian Vettel, Adrian Newey…how is that for a new dream team at Ferrari? Well, Alonso certainly appears to like the possibility.
The Ferrari driver was all praise for Red Bull man Adrian Newey and was open to a pairing with current WDC Vettel. He told AutoBild that he considered Newey the key to Red Bull's meteoric rise to the top and obviously, would like to see the whiz at Ferrari.
"Adrian Newey is certainly the man for the decisive success. My dream is to win for Ferrari. I'm sure a lot of engineers want to work for Ferrari, Newey could thus come to Ferrari," he said.
He also spoke of Vettel and did not shy away from him as a potential partner at the Scuderia.
"Many drivers want to race for Ferrari, Sebastian is definitely welcome. If you've not driven for Ferrari, your career is incomplete."
Tantalizing as the prospect of these three working together in Ferrari is, it is not likely to come about anytime soon. But hey, we (and Alonso) can certainly dream!