2012 challenger to be innovative: Domenicali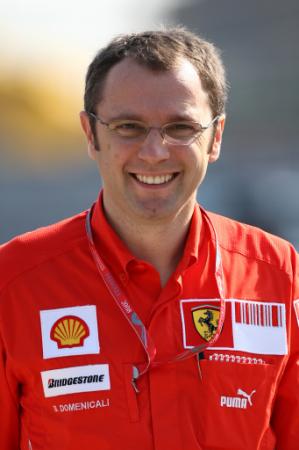 Talking the talk
By Tifosa
August 24 2011
Stefano Domenicali has promised that Ferrari's car for 2012 will be a "very innovative machine." With 2011 proving to be a disappointment so far, perhaps aggressive innovation is the answer to some of the problems that have plagued Ferrari.
For the past few years, Ferrari has been playing catch-up to its rivals and no longer leads the field like it used to. Every season, the team promises much but delivers precious little in terms of championships. Of course, no one expects the kind of domination like the team had in the early 2000's, although we at Forza Ferrari won't complain if this were the case! But this is a team recently accustomed to continued success, and expectations are high both from within the Scuderia as well the tifosi.
The question is can Ferrari recapture the glory? They certainly have the necessary tools, including Fernando Alonso, who is reckoned to be one of the very best drivers at present,and new hires like ex-Renault designer Tim Densham and ex-McLaren man Pat Fry, who is now overseeing the chassis section.
Speaking to Ferrari's official website, team principal Domenicali has encouraging words about 2012. "As far as next year's regulations are concerned, apart from rules regarding the exhaust system, there are not many changes; therefore the new cars can be described as a development of the 2011 car. "
"However, what I can say, having seen the model in the wind tunnel and the work going on in the drawing office, is that it will be a very innovative machine. In fact, this is to be expected, this is necessary given that our first goal is that, in 2012, we must be competitive right from the very start of the season."
So there you have it. The car will be innovative, and the main aim is to be at the front end from the beginning. Of course, the cynics amongst us may say we have heard this all before…many times over.