Frustrating day for Ferrari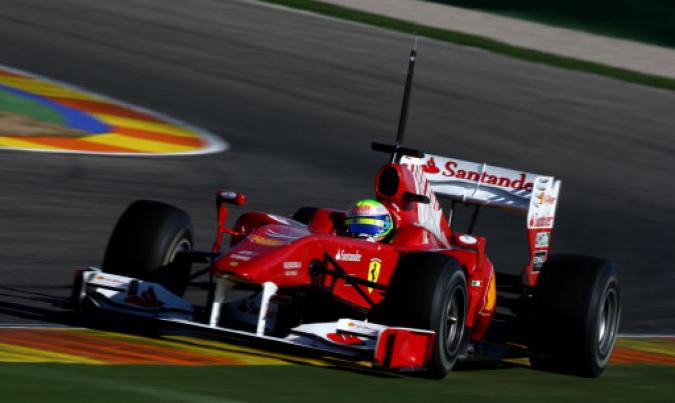 Too many problems
By Tifosa
February 17 2010
From inclement weather to on-track interruptions, Ferrari had a day that was nothing much to write home about. Add to that a recurring problem for the F10 which left Felipe Massa cooling his heels for much of the time in the garage, and the result?
Just 72 laps to show.
In what seems to have become the norm for Jerez, the third test got underway on a damp track and volatile conditions did not allow for consistent running for many of the teams participating. There were multiple interruptions as cars stopped on track for one reason or another, and along with the variable weather, this upset the rhythm of the teams and their intended programs.
Despite this, Massa had the third best time of 1m.23.204s as he debuted the F10 designated # 282, the team's second chassis in a session that saw Sebastian Vettel of Red Bull come out tops. The day was also notable for the debut of the Lotus car T127 with newcomer Fairuz Fauzy getting some decent time in the car.
The problem that the F10 had was described on Ferrari's official site as "trivial" and occurring "quite often" in the tests and it caused the F10 to stop on track this afternoon. The timing of the stoppage was particularly unfortunate, as the track then was at its best.
Later on, Massa admitted it wasn't the easiest of days, saying "This wasn't the best day of testing. The track conditions changed all the time and then we might have lost the best moment in the early afternoon. We had to adapt to the situation, trying to make the best of it."
He wasn't exactly sunny about tomorrow either. "We hope that the situation will improve tomorrow. Although the forecast is not really encouraging," he said.
Massa resumes Thursday; let's hope for a better day for Ferrari-one that is free of vexing niggles.