A Productive Day With Massa at the Wheel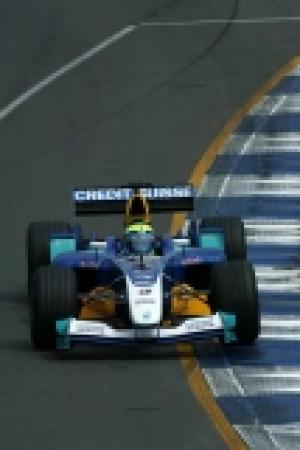 By Jamie Makin
June 26 2004
Felipe Massa put in an full day's worth of testing today, covering 109 laps and setting a fastest time of 1:15.952. His pace improved over earlier runs this week, and put the Sauber on pace with the Ferraris and Renaults. Race Engineer, Mike Krack, talks about the various aspects of the car that were worked on today. "In completion of our test this week we did a validation of the aerodynamic data which we collected during the past two days and further to this assessed new dampers. In addition we worked with Bridgestone on the rear tyre construction for the British Grand Prix in two weeks as well as on the front tyre construction for Silverstone and the following summer races."

The Sauber C23 has been very consistent and reliable all week, which has allowed the team to complete the planned programme. "Overall it was a good test for us which went without technical problems and proved once again the reliability of the car. We ran a lot of laps which enabled us to gather valuable data," said Krack.

Sauber now head to the final set of back-to-back races starting with France next weekend. There will be few opportunities for testing in the coming months due to the number of races and the summer break and test ban in August. Sauber's next scheduled test is at Monza from 1 to 3 September, and it is uncertain if they will be testing elsewhere between now and then.
---