China: Michelin Confirms F1 Title Double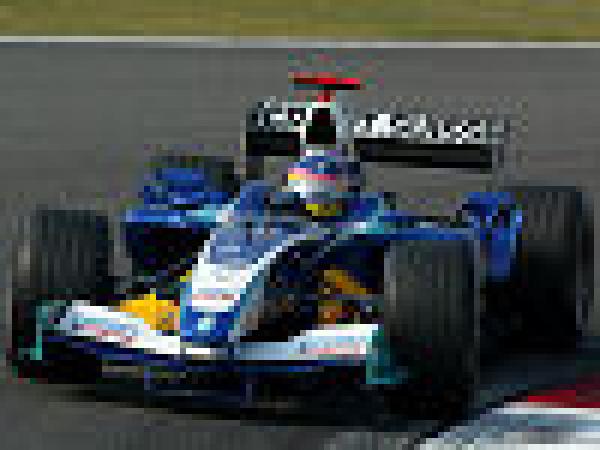 By Michelin Sport
October 16 2005
Michelin has completed its clean sweep of this year's Formula One titles after partner Renault clinched the championship for constructors in today's season-closing Chinese Grand Prix.

Its drivers Fernando Alonso and Giancarlo Fisichella finished first and fourth respectively at the Shanghai International Circuit – enough to put the team nine points clear of McLaren Mercedes.

Michelin's one-two in the F1 world championship for constructors is the latest success during a season in which the company has totally dominated top-class international motorsport. Alonso made history three weeks ago, in Brazil, when he became the youngest driver ever to clinch the F1 title and the fourth to do so with Bibendum.

Michelin and its seven teams have absolutely dominated the F1 campaign, winning 18 of the 19 races, recording 18 pole positions and setting 16 fastest laps. Its partners have taken 47 podium finishes from a possible 57 and scored 619 of the 741 available points.

Michelin has achieved its F1 title double in the first year of revised regulations that obliged drivers to use a single set of tyres for qualifying and a full race distance of about 300 kilometres (186 miles). During a 19-event campaign on five continents, Michelin's tyres have provided unrivaled performance and consistency. In today's finale, all seven Michelin teams scored championship points.

The company's 2005 successes have not been restricted to F1, either. Valentino Rossi (Yamaha) won the MotoGP title, Michelin's 14th consecutive success – and a 25th in all – in motorcycle racing's top division, Sébastien Loeb (Citroën) has taken the World Rally Championship for the second time – Michelin's 37th WRC title – and Tom Kristensen, Marco Werner and JJ Lehto (Audi) netted Michelin's 13th outright victory in the Le Mans 24 Hours, extending an unbeaten run that stretches back to 1998.

This has been an unforgettable campaign for Michelin. No matter what the conditions, the company has underlined its unmatched motorsport versatility on two wheels and four.

Pierre Dupasquier, Michelin Motorsport Director:

"I'd like to congratulate Flavio Briatore and the whole Renault team on their second F1 title success. They have put together a fantastic package that has given them a vital edge over the course of the season. Fernando Alonso drove an absolutely faultless race today. He is extremely fast when he needs to be but understands how to manage his speed over a race distance – we have seen that many times this year."

"It would also be fitting to compliment all our partners for their contributions during what has been an incredible year for Michelin. I might be retiring at the end of the season, but I will leave with many warm memories of an exceptional farewell campaign. Michelin won't rest on its laurels, however. Our team will be hard at work again by Tuesday as it seeks to do it all again in 2006. To them and all our partners, I offer my very best wishes for the future."

Nick Shorrock, Director of Michelin F1 Activities:

"What can I say? This was another fantastic demonstration by Michelin and its teams. I'd like to endorse Pierre's comments by extending my congratulations to Renault and my sincere thanks to all our partners, who have contributed to such a successful season."

"Our tyres performed very impressively again today. There was inevitably a period during which pressures dropped off in the wake of two lengthy Safety Car interruptions during a relatively short period, but our tyres met all the necessary safety criteria without performance being compromised. All seven partners scored points today – a neat way to end a fabulous year."

Edouard Michelin, Michelin Chairman and CEO:

"This has been an absolutely unforgettable season for Michelin. More than ever, our company has demonstrated its ability to adapt to any circumstance in any form of motorsport, on two wheels or four. I would like to congratulate all of Michelin's partners who have contributed to a glorious chapter in Michelin's competition history – a tale that stretches back 117 years."

Patrick Faure, President, Renault F1 Team:

"I'd like to offer a vote of thanks to Michelin. Its products have demonstrated clear superiority throughout the year – a clear indication that it is the best tyre company presently competing in F1. Michelin is also a partner of our main rival Team McLaren Mercedes and we have enjoyed a fantastic battle for the constructors' battle – something that wasn't settled until today's seasonal finale. It is appropriate that Michelin – a French company – should have played a key part in its compatriot Renault's success."

Flavio Briatore, Managing Director, Renault F1 Team:

"When you win a world championship, it is a clear indication that everything is working very well as a package – the drivers, the chassis, the crew and the tyres. The latter play a fundamental role and Michelin has demonstrated this year that it has the upper hand. There was an epic fight between Renault and McLaren for the constructors' title. Even though Michelin knew it was assured of success either way, our success today is the culmination of a joint effort – and that is an important factor."

BIBENDUM IN FORMULA ONE – THE KEY STATISTICS:

Michelin made its F1 world championship debut at Silverstone, Great Britain on July 14-16 1977. Jean-Pierre Jabouille's Renault – the first turbocharged car to compete in F1 – retired from the race, but Michelin's pioneering radial technology has subsequently become the industry standard and survives to this day.

Carlos Reutemann (Ferrari) scored Michelin's maiden F1 victory – the first for a radial-tyred car – on January 29 1978 at the Jacarepagua circuit in Rio de Janeiro, Brazil. Ferrari was the first team to win the F1 world championship for constructors, with Jody Scheckter in 1979. McLaren scored the company's second such success, with Niki Lauda in 1984. In addition to its three constructors' titles, Michelin has supplied four champion drivers – Scheckter, Nelson Piquet (Brabham-BMW, 1983), Lauda and, this season, Fernando Alonso (Renault).