China: F1 Celebrates Peter Sauber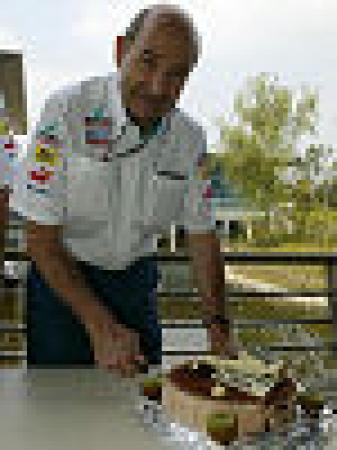 By pitpass.com
October 15 2005
With preparations well underway the Formula One fraternity is gearing up for the final race of the 2005 season in China. It was during these preparations that Credit Suisse hosted one of Sauber Petronas' final events as a team under the leadership of Peter Sauber.

Following a long and successful partnership with Peter Sauber's Formula One team, the Swiss banking group took the opportunity to say farewell to a man who has dedicated so many years to motorsport.

The event, themed 'Moments in Time', celebrated Peter Sauber's 36-year career in motorsport and his 13 years in Formula One. Some of Formula One's most famous personalities including Formula One Supremo Bernie Ecclestone and Max Mosley, President of the Fédération Internationale de L'Automobile, were there to pay their respects to Peter Sauber and his achievements.

Commenting on the event Mr Ecclestone said: "The evening has been superb, a very special evening to celebrate the career of one of Formula One's most dedicated and best loved characters."

During dinner, images spanning Peter Sauber's career in Formula One were displayed around the exclusive venue in Shanghai, including pictures of him with his many former drivers. Ferrari Team Principal Jean Todt gave a speech honoring the man who gave Switzerland its Formula One Team.

Speaking at the event, Peter Sauber commented: "Saying goodbye to something fantastic is very difficult. However in the past ten years I have faced many difficult situations so I am confident that I will handle this one too. In recent weeks people have asked me if I will miss F1 – the answer is yes of course."

"Of course I'm sad and there are many people I will miss after spending so many years with them, but I feel very good about handing Sauber Petronas over to BMW. I feel honored and moved that so many people have shared this evening with me. Special thanks must go to Oswald Grübel, CEO of Credit Suisse for organizing such a fantastic evening and sharing such a fantastic partnership."

Despite the Chinese Grand Prix marking the final race for the Sauber Petronas Formula One Team, Credit Suisse is pleased to continue its relationship with Formula One. As of January 1, 2006, it will support BMW, who announced last June that it will acquire the majority stakes of the Sauber team. The bank has signed a contract with the new team as an official partner from 2006 to 2008, and will benefit from the support of Peter Sauber who will take on a new role as a consultant.

This article was written by pitpass.com and is used with permission.