Jacques Villeneuve Continues Testing at Jerez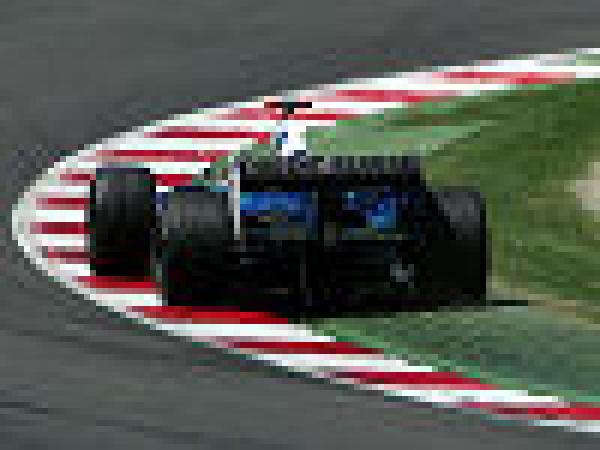 By Jamie Makin
December 13 2005
Jacques Villeneuve completed his second day of testing at Jerez today with the Sauber team. The interim C24B chassis fitted with the BMW P86 V8 engine performed well despite a hydraulic leak towards the end of the session.

"We had a minor technical problem today, but this is something normal with an interim car," explained Villeneuve. "We don't expect the car to be very fast, but our long-runs were quite good and we are happy with that. The engine ran well today, too."

His confirmation as race driver for next season came fairly late, despite having a contract, but Villeneuve seems to be quickly settling in with the changed team. "We – the Sauber crew and the people from BMW – were also still about getting used to each other," Villeneuve said. "However, overall we were making some progress today."

For full 2005 post-season test results click here.


| | | | | | | | |
| --- | --- | --- | --- | --- | --- | --- | --- |
| P | Driver | Team | Engine | Car | Tyre | Best Lap | Gap |
| 1 | de la Rosa | McLaren | Mercedes | MP4/20 | M | 1:17.303 | -:--.--- |
| 2 | Rosberg | Williams | Cosworth | FW27 | M | 1:19.174 | 1.871 |
| 3 | Button | BAR | Honda | BAR007 | M | 1:19.365 | 2.062 |
| 4 | Trulli | Toyota | Toyota | TF106 | B | 1:19.670 | 2.367 |
| 5 | Webber | Williams | Cosworth | FW27 | B | 1:19.684 | 2.381 |
| 6 | Zonta | Toyota | Toyota | TF106 | B | 1:19.859 | 2.556 |
| 7 | Villeneuve | SAUBER | PETRONAS | C24B | M | 1:19.864 | 2.561 |
| 8 | Albers | Midland | Toyota | EJ15B | B | 1:19.952 | 2.649 |
| 9 | Wurz | McLaren | Mercedes | MP4/20 | M | 1:20.105 | 2.802 |
| 10 | Davidson | BAR | Honda | BAR007 | M | 1:20.106 | 2.803 |
| 11 | Gene | Ferrari | Ferrari | F2005 | B | 1:20.981 | 3.678 |
| 12 | Coulthard | Red Bull | Cosworth | FW27 | B | 1:21.114 | 3.811 |
| 13 | Monteiro | Midland | Toyota | TF106 | B | 1:22.687 | 5.384 |