Troublesome Day for Heidfeld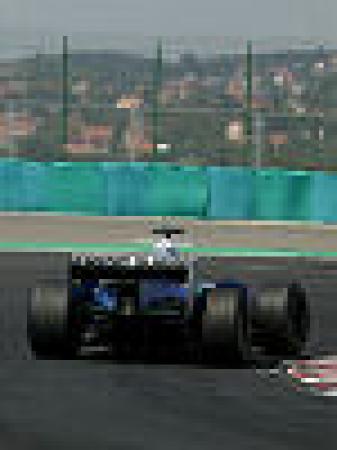 By Jamie Makin
December 14 2005
Sauber and BMW returned to the Jerez circuit in Spain to continue engine and tyre testing. Nick Heidfeld took the wheel of the C24B and completed 85 laps.

But the session was not without its difficulties. Heidfeld brought out two red flags stopping the session and only ranked fifth out of six drivers. The team will return to the track for the next two days to continue tyre testing and begin cooling system testing.

For full 2005 post-season test results click here.


| | | | | | | | |
| --- | --- | --- | --- | --- | --- | --- | --- |
| P | Driver | Team | Engine | Car | Tyre | Best Lap | Gap |
| 1 | Massa | Ferrari | Ferrari | F2005 | B | 1:19.070 | -:--.--- |
| 2 | Zonta | Toyota | Toyota | TF106 | B | 1:20.061 | 0.991 |
| 3 | Paffett | McLaren | Mercedes | MP4/20 | M | 1:20.226 | 1.156 |
| 4 | de la Rosa | McLaren | Mercedes | MP4/20 | M | 1:20.318 | 1.248 |
| 5 | Heidfeld | Sauber | BMW | C24B | M | 1:20.794 | 1.724 |
| 6 | Perera | Toyota | Toyota | TF106 | B | 1:21.337 | 2.267 |