Fuel Leak Halts Test Session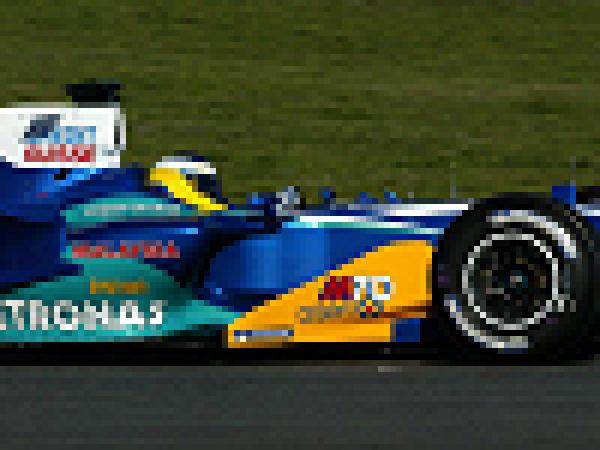 Heidfeld in the C24B
By Jamie Makin
December 13 2005
Nick Heidfeld's second day of testing the hybrid SAUBER BMW C24B was cut short after just 27 laps when the car developed a fuel leak problem. As a result, his fastest time of the day was 3.446 seconds short of the mark set by Red Bull's Christian Klien. Heidfeld ranked ninth out of ten cars on the track.

The team will resume the test tomorrow after repairs are made so the team can continue testing the new BMW P86 V8 engine.

For full 2005 post-season test results click here.


| | | | | | | | |
| --- | --- | --- | --- | --- | --- | --- | --- |
| P | Driver | Team | Engine | Car | Tyre | Best Lap | Gap |
| 1 | Klien | Red Bull | Cosworth | RB1 | M | 1:17.567 | -:--.--- |
| 2 | Wurz | McLaren | Mercedes | MP4/20 | M | 1:17.754 | 0.187 |
| 3 | Zonta | Toyota | Toyota | TF106 | B | 1:17.821 | 0.254 |
| 4 | de la Rosa | McLaren | Mercedes | MP4/20 | M | 1:18.066 | 0.499 |
| 5 | Trulli | Toyota | Toyota | TF106 | B | 1:18.641 | 1.074 |
| 6 | Liuzzi | Toro Rosso | Cosworth | RB1 | M | 1:19.756 | 2.189 |
| 7 | Rosberg | Williams | BMW | FW27 | M | 1:20.456 | 2.889 |
| 8 | Doornbos | Red Bull | Cosworth | RB1 | M | 1:20.701 | 3.134 |
| 9 | Heidfeld | SAUBER | PETRONAS | C24B | M | 1:21.013 | 3.446 |
| 10 | Priaulx | Williams | Cosworth | FW27 | B | 1:25.055 | 7.488 |