Heidfeld Continues Testing at Jerez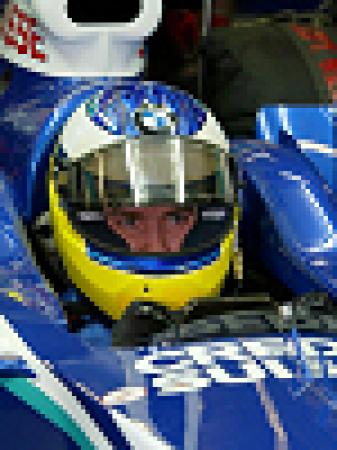 By Jamie Makin
December 15 2005
In day two of this week's three day test session at Jerez, the team carried out tyre tests and cooling system tests with Nick Heidfeld at the wheel. The test will conclude tomorrow with more cooling tyre testing work as well as fuel system tests and practice starts.

It will officially be the last test for the team under the SAUBER PETRONAS name. BMW will officially assume ownership of the team on 1 January.

For full 2005 post-season test results click here.


| | | | | | | | |
| --- | --- | --- | --- | --- | --- | --- | --- |
| P | Driver | Team | Engine | Car | Tyre | Best Lap | Gap |
| 1 | Montagny | Renault | Renault | R25 | M | 1:18.804 | -:--.--- |
| 2 | Karthikeyan | Williams | Cosworth | FW27 | B | 1:19.171 | 0.367 |
| 3 | Massa | Ferrari | Ferrari | F2005 | B | 1:19.264 | 0.460 |
| 4 | Zonta | Toyota | Toyota | TF106 | B | 1:19.521 | 0.717 |
| 5 | Kovalainen | Renault | Renault | R25 | M | 1:19.626 | 0.822 |
| 6 | Webber | Williams | Cosworth | FW27 | B | 1:20.105 | 1.301 |
| 7 | Davidson | BAR | Honda | BAR007 | M | 1:20.133 | 1.329 |
| 8 | Montoya | McLaren | Mercedes | MP4/20 | M | 1:20.216 | 1.412 |
| 9 | Heidfeld | Sauber | BMW | C24B | M | 1:20.325 | 1.521 |
| 10 | de la Rosa | McLaren | Mercedes | MP4/20 | M | 1:20.885 | 2.081 |
| 11 | Carroll | BAR | Honda | BAR007 | M | 1:21.555 | 2.751 |
| 12 | Panis | Toyota | Toyota | TF106 | B | 1:21.556 | 2.752 |