Luizzi Makes F1 Debut in Jerez Test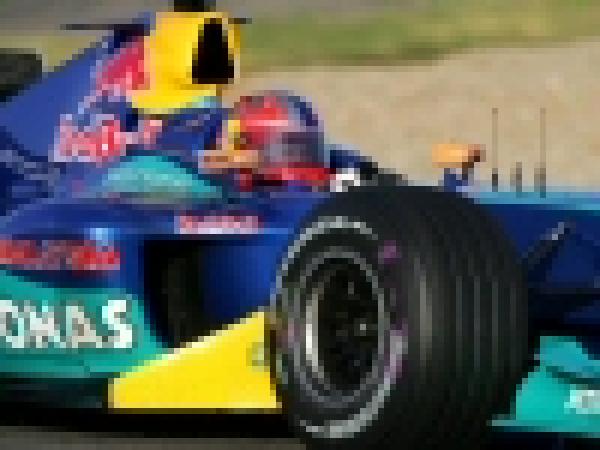 By SAUBER PETRONAS
September 16 2004
Team SAUBER PETRONAS completed its three-day test at the Circuito Permanente de Jerez today. Vitantonio Liuzzi covered 60 laps in chassis C23-05 to set a best time of 1:18.931s. The team will be testing again from 24 to 26 November in Barcelona. Willy Rampf (Technical Director):

"Vitantonio used the morning to familiarise himself with the car. He coped with the driving and the different set-up possibilities astonishingly soon. His work and feedback concerning the car handling were pretty good and useful for the engineers. Furthermore, his lap times were quite constant and improved steadily. In the afternoon he was able to participate in the Bridgestone tyre programme in preparation to the Chinese Grand Prix. Overall I have to say that considering that it was just a one-day test he managed this work really well."

Vitantonio Liuzzi (Test Driver):

"It was a great day for me and I feel very happy. Driving a Formula One car doesn't happen every day. In the morning the track conditions were not the best otherwise I'm sure I could have been quicker, but in the afternoon it improved and we were able to complete our programme. I felt really good in the team. It was important for me to do this test, to understand how this team works and to run as many kilometres in a Formula One car as possible."


---