C24 Completes Race Distance in Testing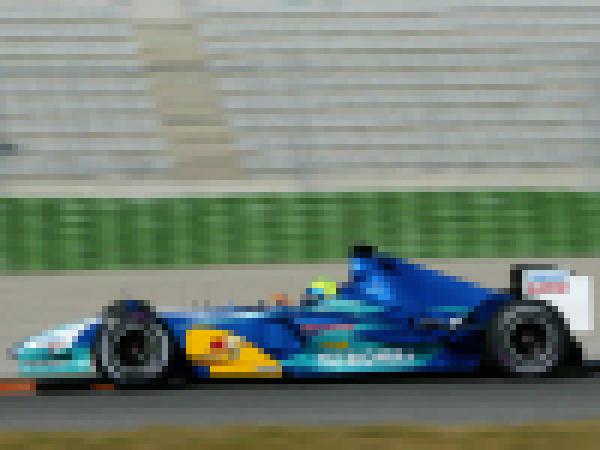 Solid and Reliable
By Jamie Makin
January 15 2005
Team SAUBER PETRONAS continued their initial test session for the C24 today in Valencia, Spain. Felipe Massa was again at the controls for the session completing 69 laps with a best time of 1:12.060. The time is only 0.020 seconds quicker than yesterday's best but the team is mainly concerned with the new car's reliability today. "We ran nearly a full race distance without technical problems – what else can you ask of the SAUBER PETRONAS C24 on its second track day?," said Chief Race Engineer Jacky Eeckelaert. "For us it is a good result and we are happy with it. Our goal today was to do long-runs to evaluate the engine and brake cooling capacity. The race pace in the long-runs looked competitive compared to what we had at the start of the last season. In addition, we scanned all set-up possibilities of the electronic systems and checked the recovery system."

Massa continued to adapt the car to his own driving style and felt right at home with it by the end of the session. "This was another good day for us! We could work more on the car and did further set-up configurations. I could feel already improvements and the car responded to the changes," said the young Brazilian. "The long-runs were good today and the lap times were consistent. We did almost 70 laps and the C24 was again very reliable. Of course, the car is more nervous due to the impact of the new regulations and as a driver you have to correct more. The team will have to work to regain the lost downforce, but we will make a big step forward until Melbourne. I think we're on the right way. However, at the moment it's too early to judge about our real performance, but at the test in Barcelona next week we will get a better idea with more references."

Today was Massa's final day at the wheel before stepping aside for teammate Jacques Villeneuve. "Tomorrow Jacques will be in the C24 for the first time and therefore we will focus on adapting the car to his driving style," said Eeckelaert. "Working on a basic set-up for Jacques will also be on our schedule."

Tomorrow will be the final day of the test before the team move to Barcelona next week.
---